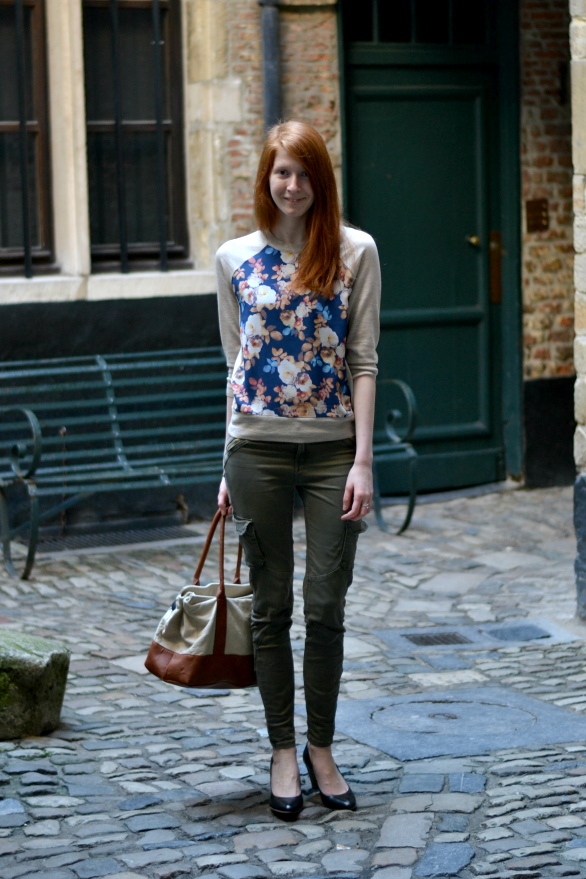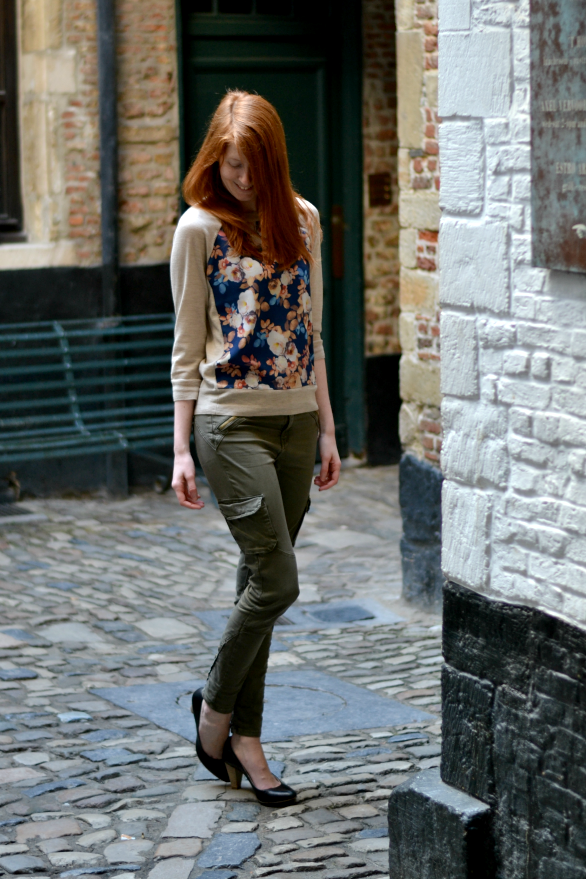 Sweater: J.Crew • skinnies: Zara • heels: Cypres • handbag: Aldo
It's been two weeks, the longest I've ever gone without updating my blog. For the first time in 3 years, I took a break from The Ginger Diaries. I needed time away from my blog, Twitter and Instagram after growing more and more insecure about what I'm doing and writing here on the internet. I could write a page-long blog post about how I felt two weeks ago, but it all doesn't mean much anymore. I've calmed down a little, got my thoughts straight and have a few new posts lined up for you!
Filling the gaps not-blogging created in my planner was surprisingly easy. K and I went out for breakfast, one of my dearest friends came to Antwerp for a visit, we took part in K's fraternity quiz and didn't lose, our uni group got together for coffee a couple times after class and I caught up with school work. There you have it: two weeks of tweets in one sentence.
When K started wondering why I hadn't asked to take new outfit photos in a while, he pushed me to get back into action. He even thought of this location, and reminded me that you guys might like to see my new sweater. It was a gift from my mom, so I haven't broken my shopping ban, and I have worn it so many times already that my friends at uni frowned when they saw me wearing it again last week. The sweater is made from a silk-merino mix and therefor it must be dry-cleaned, but I think this sweater can be worked into so many outfits that the special care it needs won't stop me from wearing it! In my last outfit post I showed four ways I've worn my maroon pencil skirt on the blog before, and some asked me to share remixes more often! If I do my best, I believe the next one could be about this new sweater.
I still have a lengthy Bloglovin' list to catch up on and it is already pretty late in the evening. I should get going! Have a nice week!