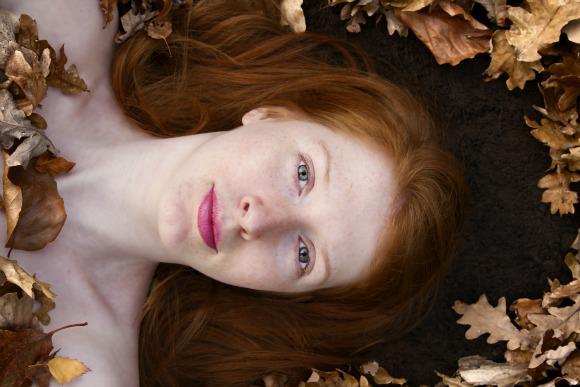 I moderate my comments to make sure I read them all and so that I can quickly find your questions and answer them. As this blog blog grew, so did the number of comments, and with that the amount of remarks about my make-upless appearance. Some comments were subtle or encouraging, others curious, but oftentimes these comments were rude, saying that my face could use some finery. I have sometimes answered these comments in the comment section, but I thought I'd write a post about it too.
I don't wear make-up because I am allergic to a component used in many everyday cosmetics. I found that I can actually use a lot of products of the more expensive brands like Guerlain and special powders and mascaras sold at pharmacies. Like I said, those products are often more expensive than what I'd like to spend on make-up and as a non-working full-time student make-up would be the first outlet I'd save on. Another reason why I shy away from using products is because as a girl with fair skin, light lashes, lighter eyebrows and freckles, I find it generally hard to find fitting make-up. Ever tried finding that perfect mascara, that you are not allergic too and that will not make you look like a total bimbo? Maybe it's because I'm not used to having my lashes stand out so much, but I always felt super awkward when I wore mascara.   Thirdly, I am very sensitive to eye infections. I modeled a lot for  friends' make-up exams (my high school had a large beauty department) and every. single. time. the eye make-up resulted in a visit to my optician (who's also a certified eye doctor). No fun, really. He always made me walk around with huge stickers over my eyes, and at age 16, that's asking for it. Lastly, I honestly don't feel a need to wear make-up. After noticing my skin and eyes did not handle make-up well, I stopped trying and experimenting and never bought any products again. I can in all honesty say that I have never, by anyone in my (offline) life, been pressured to use it nor have I ever been laughed at for my skins condition. Which is quite surprising, as my high school had a large beauty department and those girls looked mighty fine all the time and would pick on anyone who they thought didn't. OR maybe my hair color was just a good diversion?
The photo above shows me with simple mascara and a bright pink lipstick. It's part of a series of lipstick ads I did for a friend of mine who's an aspiring photographer. I've posed for her before, and she really wanted a redhead for her fall inspired shoot. The make-up in this photo wasn't photoshopped on afterwards. The lipstick was made a little more visible by playing with contrast, because the color was really close to my natural lip color. I strongly suspect that the airbrush was used a little on my hair though, haha. My eyes can handle mascara for about an hour or two before they get all red and teary, so we shot these series in less than half an hour. Which was actually a double advantage, because we were shooting outside in January, with me lying in a pile of dirt, surrounded by crunchy leaves with a still alive earthworm in them! I was freezing, but The photos all turned out great I think, and my friend eventually got a good grade on her advertisement assignment too.