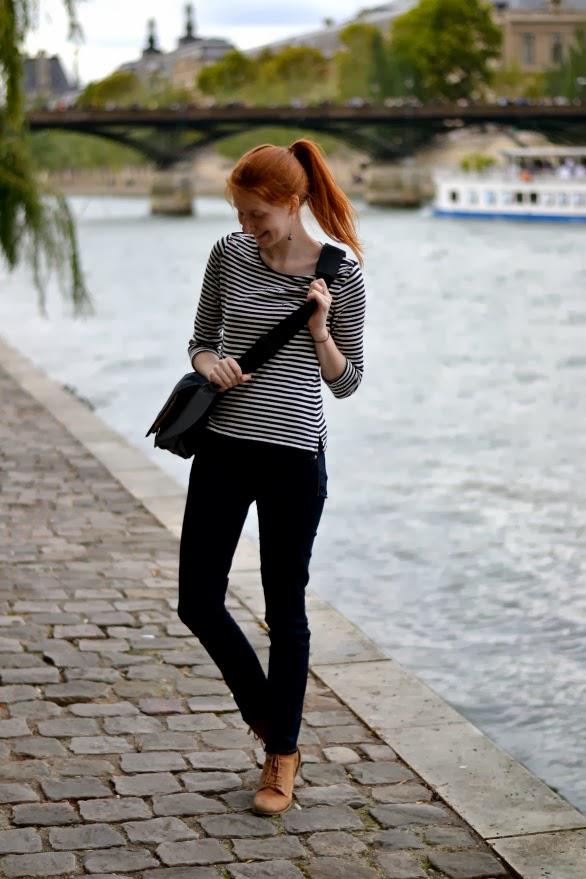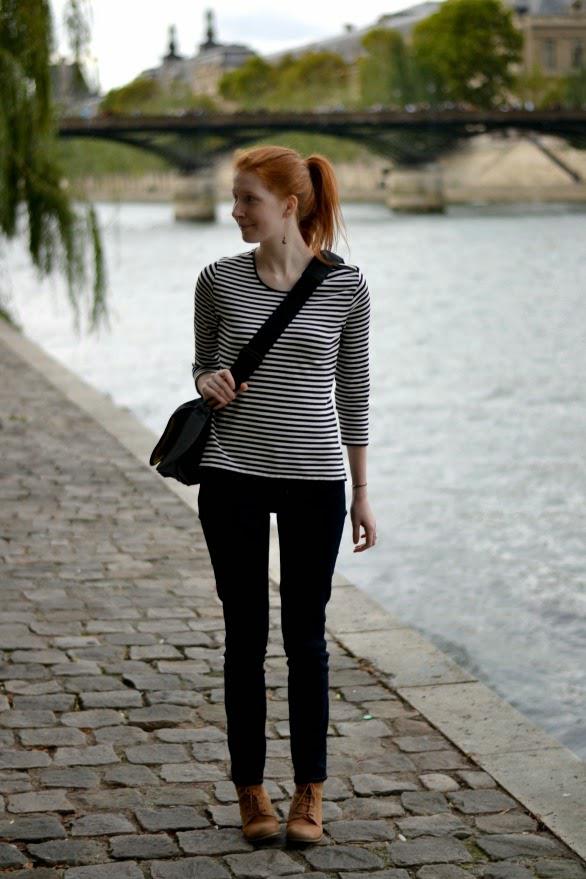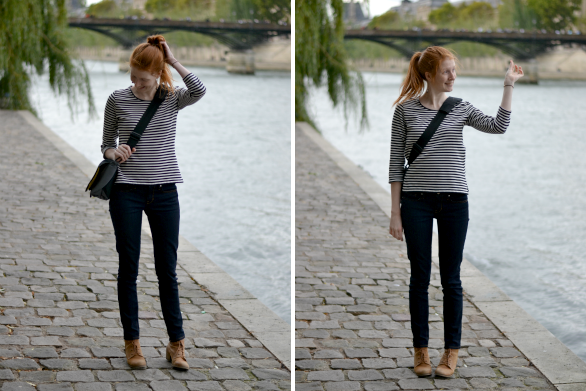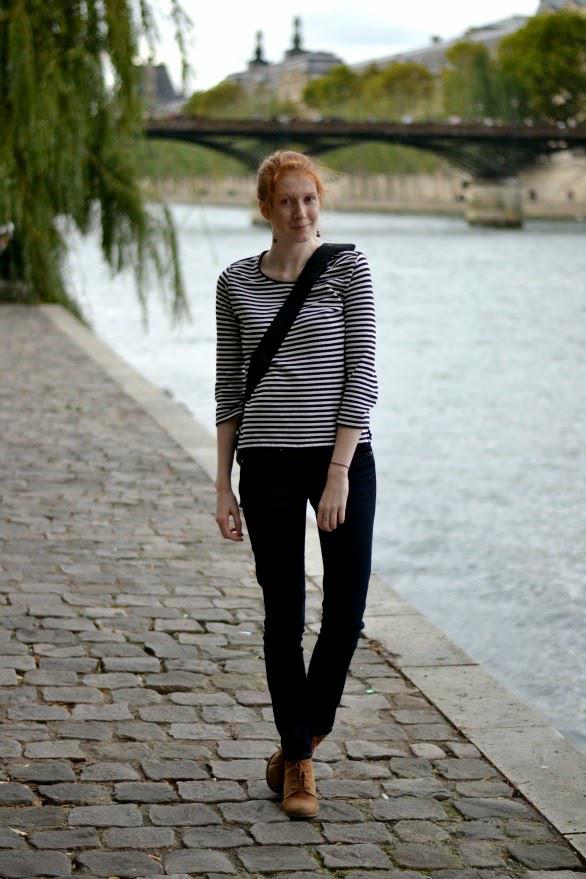 Massimo Dutti top • Gap Jeans • Jonak booties • Nikon camera bag
*Yawn*. I still am a bit sleep-deprived after this weekend, even though I got a few good nights of sleep this week. It's been going well. Most classes are very interesting and have a good build and are very structured, so I don't feel the transition from my last school to uni too much. There's one course however that is going to costs me pure blood, sweat and tears to finish. Many students will agree: Statistics is not for pussies.
So, a little outfit-talk. Paris equals cobble stones and like many Belgians, I absolutely hate those. And so do my feet and knees. They're still a bit sore from all the cobblestone walking we did on Sunday. I knew this was going to happen, so I chose a pair of room-y booties with a decent heel, but I'm not even sure if my wise shoe choice made that much of a difference. Can't.Move.My.Legs. Stripes are often considered part of the French womans daily uniform, so I picked out my new top from Massimo Dutti to wear on our day trip. I love this thing. It's made of cotton, with a bit of elastane for stretching purposes, has leather trimmings and a little gold zipper on the left shoulder. The zipper did hurt after a while, because I usually wear my cross-shoulder bags on the left, so I took my heavy camera equipment out of my camera bag and secured it in my backpack (Thank God not pictured – it was pink!). These jeans are the only blue jeans I own and I am totally slapping myself right now because I totally forgot to stop by the Gap store on the Champs-Elysées to shop for an extra pair. Does this give me an excuse to go back to France?