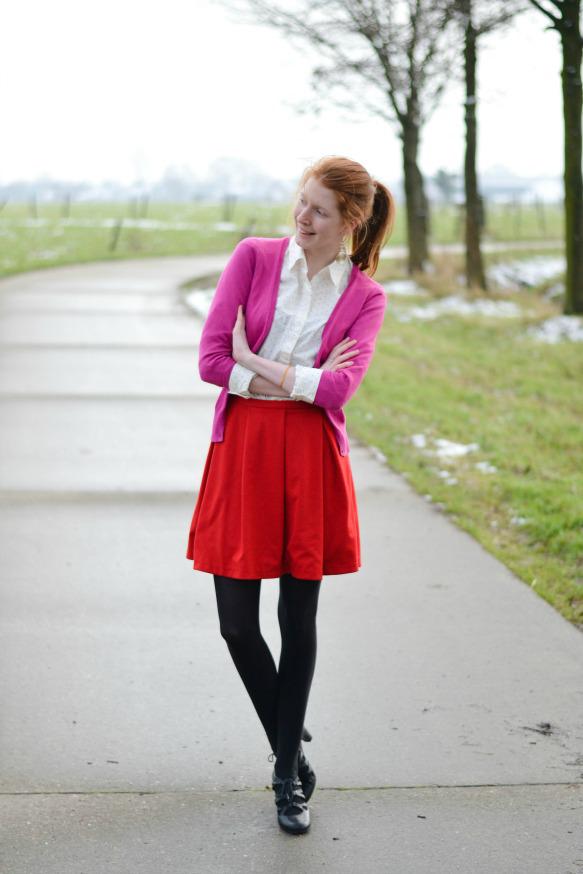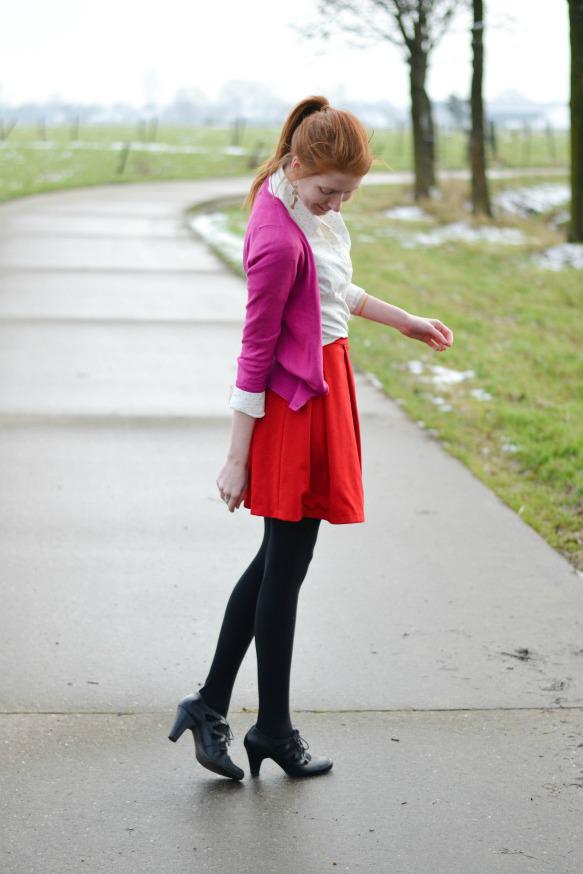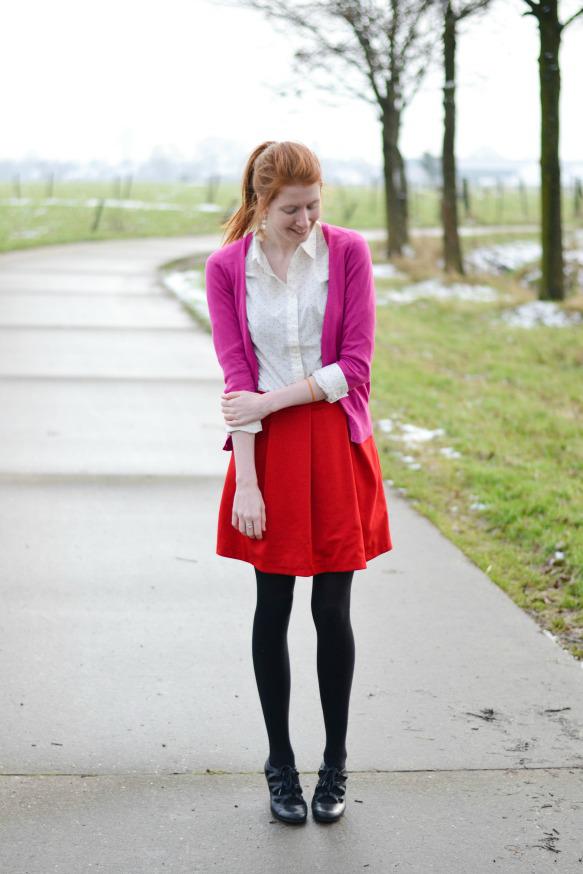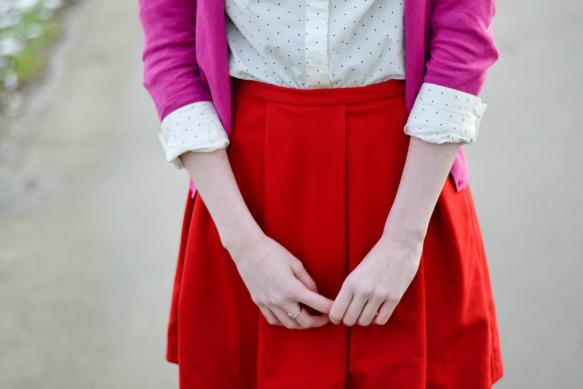 Banana Republic shirt // Massimo Dutti skit // Zara cardigan // Boo shoes // Oasis earrings
Behold, two of my favorite London scores: glitzy gold earrings and the sweetest dot shirt. Walking into Banana Republic to me was like walking into Mr. Magoriums Wonder Imporium, Or Hamley's if you like. I ooooh'd and aaaah'd while gracefully sliding through every part of the store. Their selection of black and white outfits made my heart skip a beat… and my wallet open. I kind of fear the tenth of next month. It's known as credit card billing day. Though, I tell myself this splurge is completely justified, as in my believing it's a reward for the hard work I did in January. Who cares I didn't yet know I'd passed my exams when I swept the card? PS: I also got this skirt, because it was pretty and I was in a jolly mood. I have a shopping problem.
Yesterday was Valentines Day and as expected I didn't make it to Antwerp to see the boyfriend. All well, I'll just wear his favorite dress and give him an extra kiss or twenty tomorrow. He hates that, haha. We had planned to make an in-country trip this weekend, but I'm thinking we'd better stay at home and be couch potatoes. My hope of ending the week with more energy was in vain. My energy levels are lower than those of neutron.
Also, three posts in one week! Yes, I'm trying my best again to post more frequently as I really have gotten a bit ambitious with this blog o'mine. Instead of Mondays and Thursdays, I'll be trying to get a sign of life up here on Mondays, Wednesdays and Fridays. I can't make it a promise, as work can get quite intense sometimes, but you know, I'm trying.
PS: I received a few request to make a shop log from my trip to London. Is that something more of you would be interested in? I normally share new things only through outfits, but maybe it would be nice to combine it with a London Diaries post. What do you guys think?