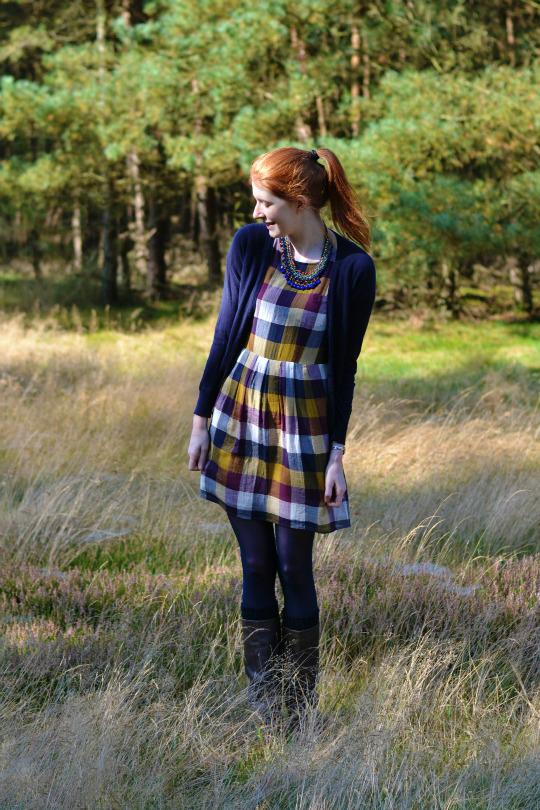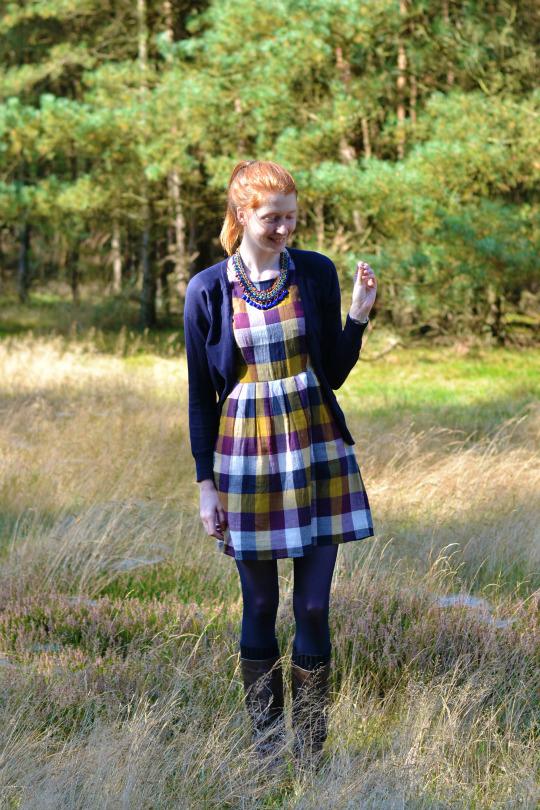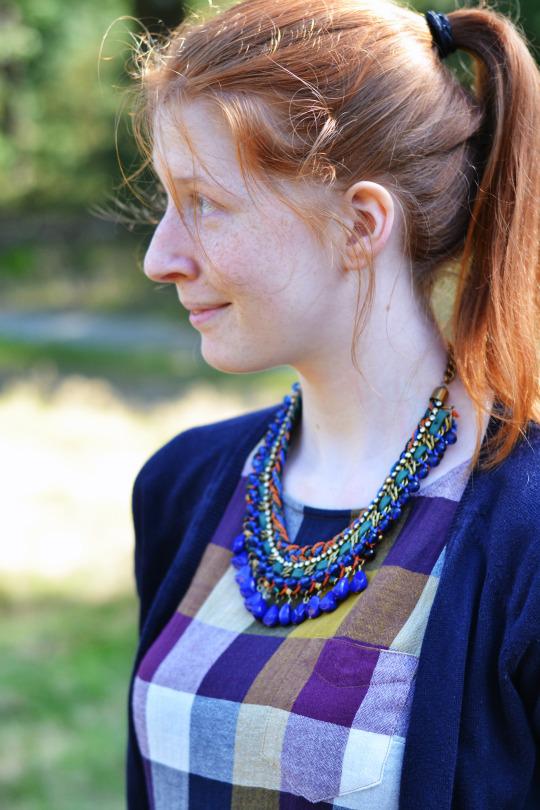 Madewell dress // Zara cardigan & necklace // Veritas tights // Footwork boots
Clever titles, I love them. Meet my Madewell dress. It's the prettiest and most expensive dress I own. I simply can't get enough of this plaid number! The colour palette includes all my favorite fall colours: mustard, purple, gray and navy. And because so much colours are used in the pattern, this dress is very easy to mix up! I can't wait to try it with my mustard tights and that thick navy cardigan I am eying at C&A. Oh consumerism.
I just got home after my first day of the new school year. I'm now in my third and last year of college, so by the end of June I hope to have that Social Work degree I've been working so hard for. I can't believe how fast we're all growing up. High school feels just moments ago, and now I have to start writing a thesis and think about the next steps in life. Right now I have the image in my head of another study, probably in Antwerp, with my own little appartment so I can live on my own during the week and go home on weekends. All I need to figure out is what exactly that new study will be. Google will be my friend this year.
I have quite some catching up to do, so i'm going to leave it at this and try to post again on wednesday. I have a few photography posts ready in my concepts, so I'll probably share one of those!
See you soon!