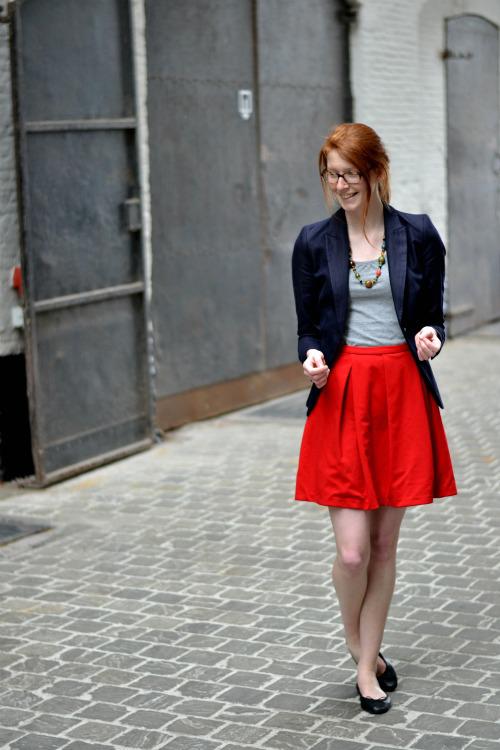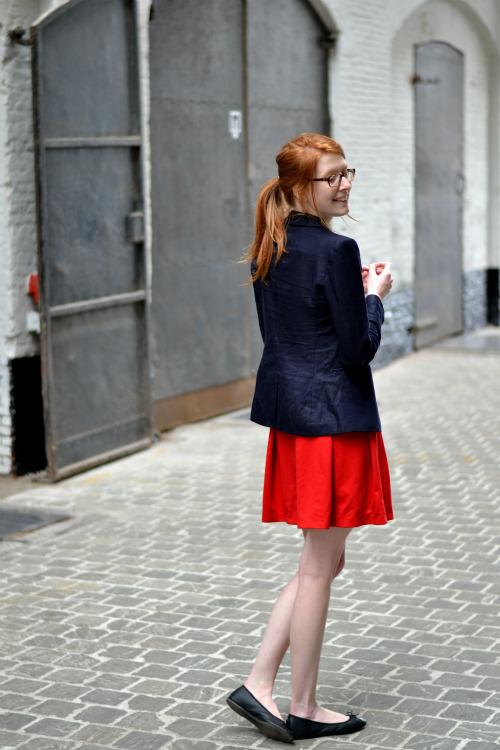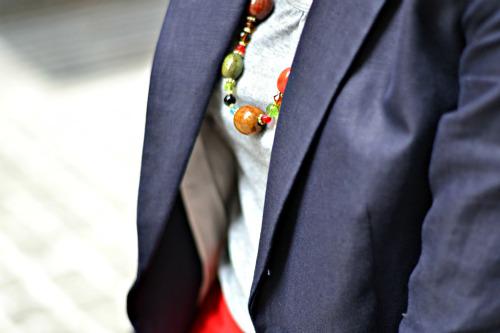 H&M blazer , T and flats, Massimo Dutti skirt, gifted necklace
On Friday K and I went for a small walk in the city and took along my camera and the new lens I got for my birthday. It's a 50mm F1.8 G-type lens for my Nikon D3100 and I couldn't be more happy with it! The colours in my photos are more vibrant, the details more visible and (very important for outfit photos) the background blurs out very nicely. We are going to have so much fun together!
Othen than the new lens I also bought myself a little gift: this navy blue blazer. It's amazing, but I just noticed that it's a little wrinkled in these photos, haha. I guess that's what you get for wearing it all day every day! I have been seraching the stores high and low for a new blazer after my black one from F21 ripped. I feel like this navy blue one goes much better with my skintone and haircolour, but a little less with all my clothes…
Friday night was prom night! K's student association throw a fancy party in a fancy old restaurant with men in suits everywhere! K looked so handsome in his. Gosh, I wish it were prom night every night! I had such a great time and finally met a lot of K's uni friends. My fave moment of the night was the one where we suddenly lost sight of everyone and just started dancing in the middle of the dancefloor. Can you believe that after three years this was the first time we danced together? unbelieveble, I know. But heavenly!
How were your weekends?
Nikki