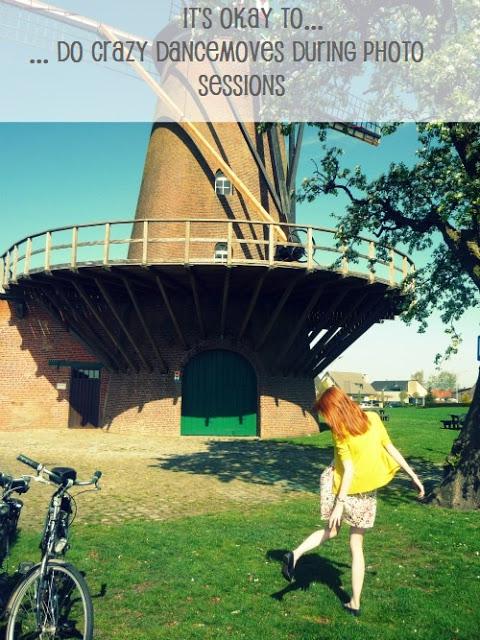 While I was making the 'How to become me in 20 steps'-post I noticed there were some things that sounded more like little confessions then like things about me. So I sqeezed them out and made this second post to share them! Have fun whilest reading and psst, don't tell!
It's okay to…
…Have 5 sets of bed sheets but always sleep on the pillow case from your childhood. I don't even have the matching sheet anymore…
…Buy a CD just because you like one song on it
…Have all your plushies in your bed when your boyfriend comes over for the first time
…Clean your room tomorrow;.. or the day after that… or maye next week?
…Have 50 sets of earrings but only wear 5
…Buy a wool coat a size to large and wash it too hot on purpuse so it would shrink a size!
…Remove the burned pieces of a cake and then eat it
…Use your favorite purse to carry your schoolbooks
…Use your boyfriend as your personal butler and reward him with kisses
…Use internet revieuws to base your revieuw on when you haven't (completely) read a book for English class.
Do you guys have confessions too?
x