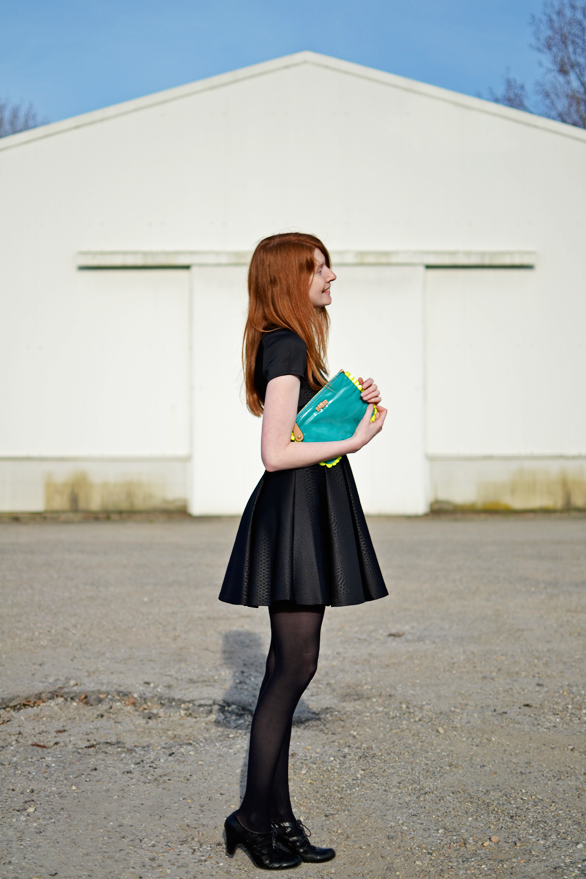 It has been 11 weeks since I premiered this dress on Instagram and finally I got around shooting it. A lot of you were excited to see it in its full glory and I am excited to finally be able to show it off. I fell in love with this neoprene number in Dublin and finally scored it online at -60% off on boxing day. S to the core! When it first arrived I thought I'd be too prude to wear a dress with a snakeskin print and a short skirt, but I've found myself looking for excuses to wear it. The necklace collar and shiny neoprene fabric make this dress less appropriate for everyday life, but ideal for a night out or a blog event. Because I do find the dress too short to wear without opaque tights, I'm a little sad knowing that today will probably have been the last day I wore it until fall.
There's something else noteworthy about these photos: sunshine! The sun finally came out and it is promising to be the prettiest week of 2015 so far. I couldn't be more happy to ditch my winter coat, scarves and sweaters. I've literally worn most of my winter clothes to pieces and have planned to rummage through my closet next week. It'll be good to clear some space for new summer things such as the Rebecca Minkoff I'm eyeing or all the lovely things I'm undoubtedly going to spot during the upcoming Press Days. Also, my birthday is later this month so it's the perfect time to make a wish list!
I hope you guys all recovered well from the infamous Easter chocolate food coma.
Talk to you soon!
– A
(sorry, really couldn't resist a #PLL joke at the end)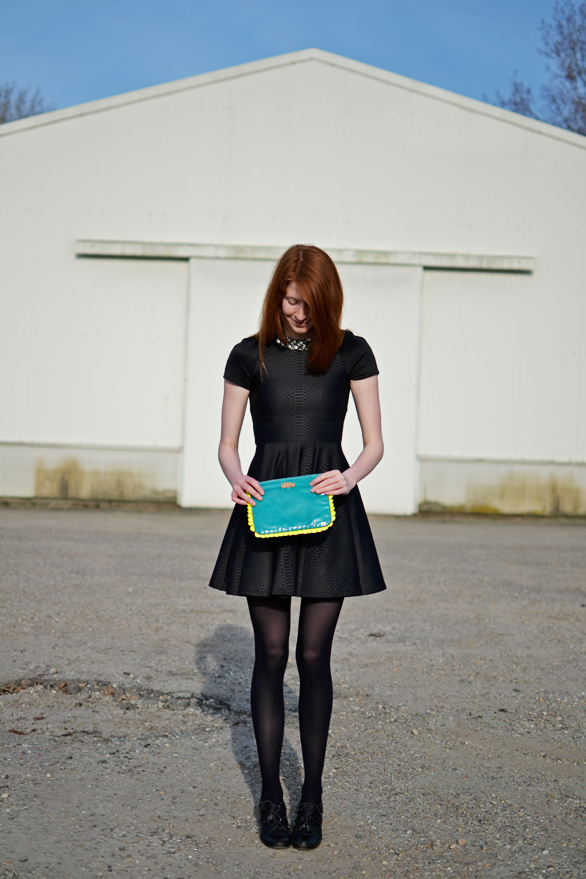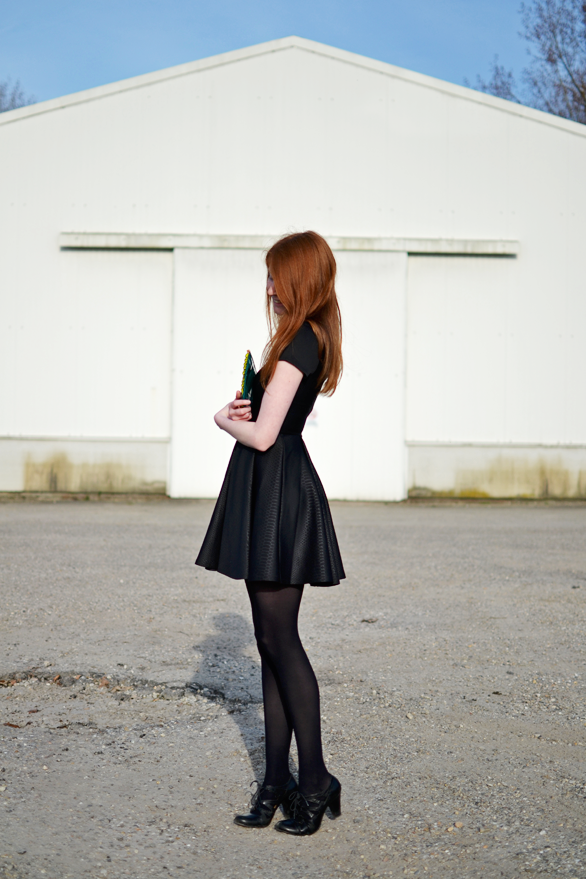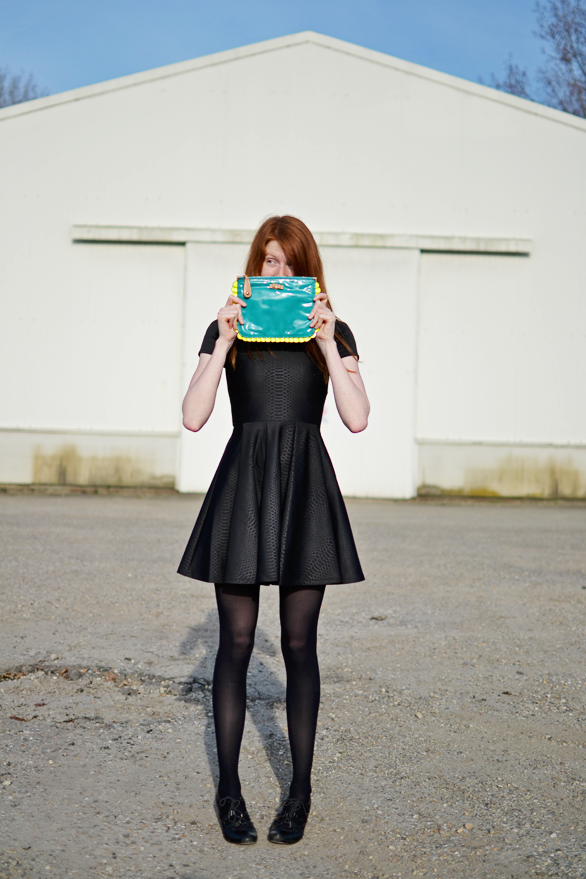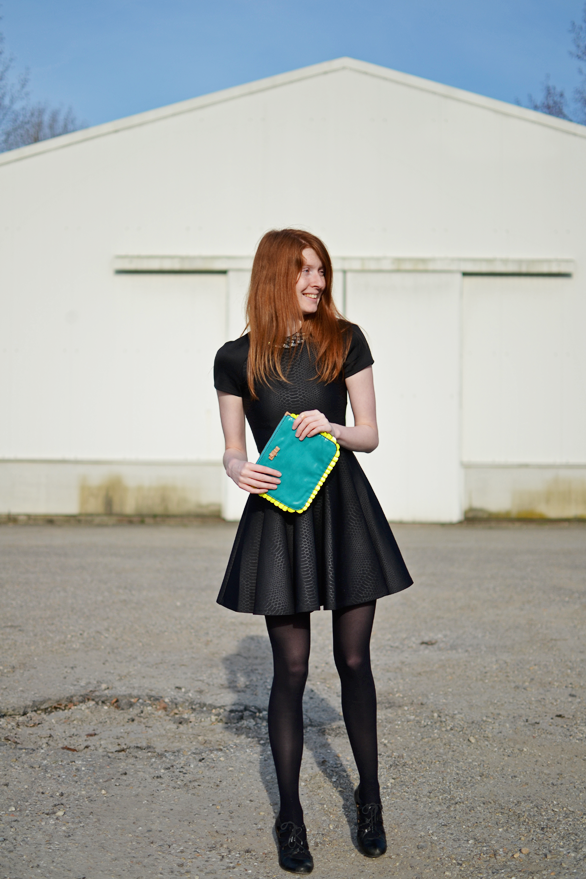 dress: Ted Baker • clutch: Essentiel (c/o) • Earrings: Next UK • heels: Boo!