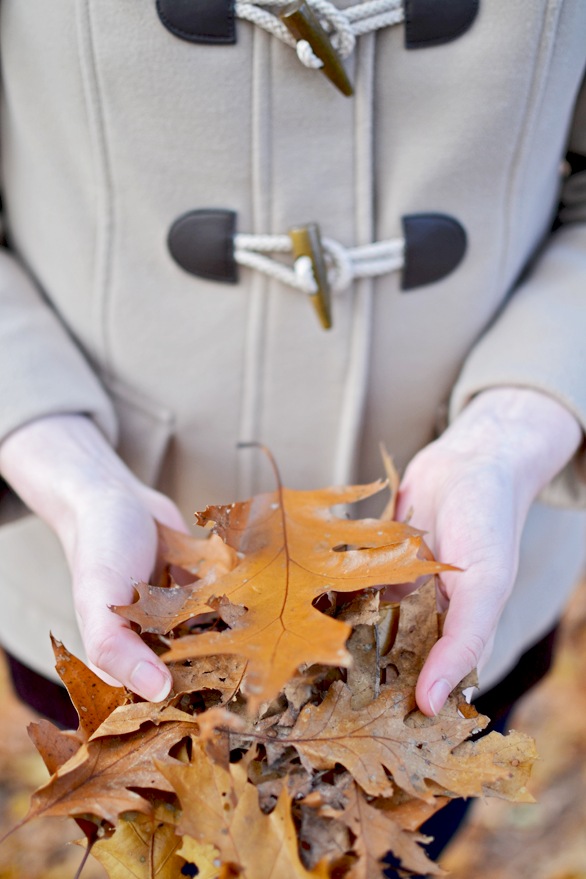 Whether or not I'm currently going through a midlife-crisis with The Ginger Diaries, I could not miss posting the obligatory fall post. Last year I followed a class where we learned how to properly write an academic paper. Well… it was supposed to learn us that. I can't really say its mission was successful. However, I learned there to give credit where credit is due, and therefor I'm writing this homage to fall.
Fall is by far my favorite season, and I mean that. The leaves of the trees around our house turn to gold, the air gets crispier, the mornings are perfectly chilly, I can wear my blazers and booties, my scarves can be put to use again and above all: it's the season for hot chocolate milk and coffees! These days my girlfriends and I can be found in 
Barnini
or
Vandoag Is't
basically every day of the week, but the owners sure are not complaining. Since September I've spent a small fortune and too much of my precious study time discussing the cold weather and fashion magazines in cozy coffee shops. Isn't life great sometimes?
This season also scores an extra few points because the fashion stores are stocked up on all the colors that look cute with my hair. Too bad my trip to Dublin and Paris broke the bank or I'd be emptying Massimo Dutti right now. My mom is taking me shopping later this week though, because I "need" new jeans and tall boots, so maybe if I treat her with a visit to Barnini… .
Lastly fall calls for nice, long walks in the woods and that's exactly what my friend J and I set out to do on a beautiful day last weekend. We hadn't seen each other in a while, and had so many things to discuss. She's doing her internship as a psychologist and I'm in the midst of preparing my thesis research as a sociologist, so our talks can get heavy, but are never boring (despite what anyone else in the world might think when reading this, I know how it sounds). And even though I'm cutting back on the outfit posts, my inner child couldn't say no to a happy fall-themed shoot at the end of our walk. J is a topnotch blog-photographer ("give credit where credit is due") and I should really take her out to … oh well, the baristas in Antwerp haven't seen the last of me yet.