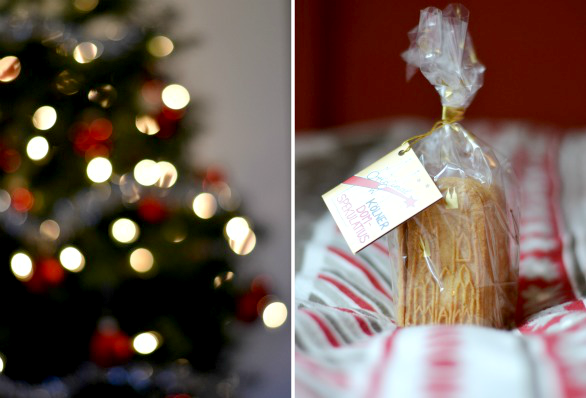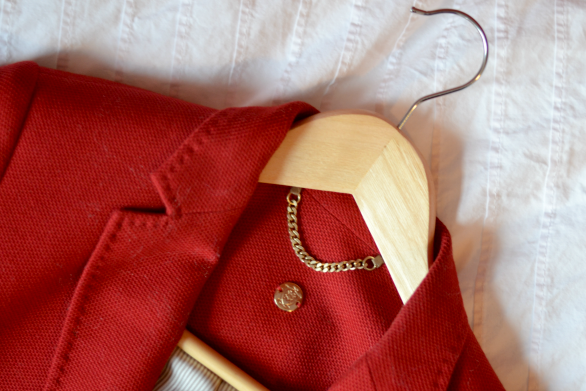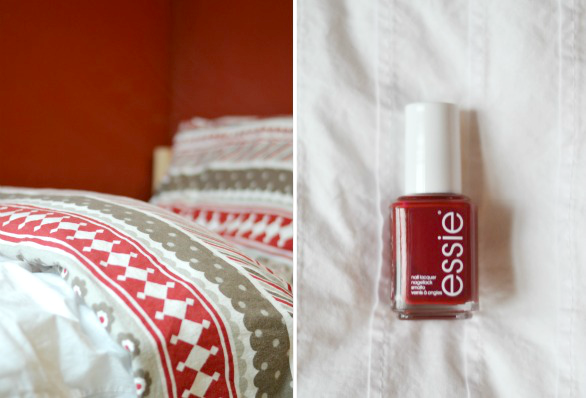 "Khölner Dom-spekulatius" cookies: gift from the Rimowa store opening • Blazer: Massimo Dutti  • Essie's Fishnet stockings nailpolish • White bedding: Ikea  • Flannel printed bedding: gift from my mom 
It's that time of the year again where I slowly disappear from the internet. Scholarly deadlines coming creepy close and my finals are almost here too. I have finals on January 10th, 15th, 21st and 31st, which is is a pretty good schedule. So good even, that I might squeeze an extra day of fun into my Christmas break. It are going to be a hectic few weeks over here! My moms birthday is on the 24th too and I have yet to come up with a nice present. I also still have no clue what to gift my boyfriend. I've spent hours aimlessly walking into shops on the main street, but I have yet to fall in love with the perfect presents to give away. Shopping for myself however, is easier than ever. I think I have never had such a full Christmas wishlist. Topping the chart this year is a perfume, preferably the Joe Malone Peonies and Blush Suede (I am a blogger you know). My mom is also going to London next week and I gave her carte blanche to shop a little something at J.Crew or Anthropologie. Because let's face it: I could never afford an Anthropologie dress if my mom wouldn't help me a little. I also caved and bought a perfectly fitting red blazer for myself to amp up my classic little black dresses.
In the mix above you see a ton of pictures with red things in them. I came home from class the other day and suddenly noticed how much red there was in both my closet and my interior. I love this festive color, and I guess you can really tell by how I dress and live. A classmate even asked me if it was my favorite color the other day (it's not, my favorite is orange!). The holidays are coming, and as you can see we are fully prepared with a Christmas tree and a small cradle (not pictures I'm afraid!). All we need more is beautifully wrapped gifts to fill up the empty space underneath the tree!
I also included a German kind of speculaas, just for you Bas.