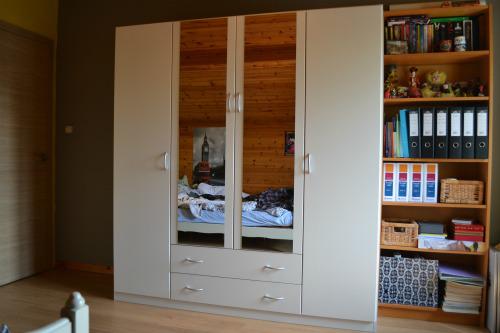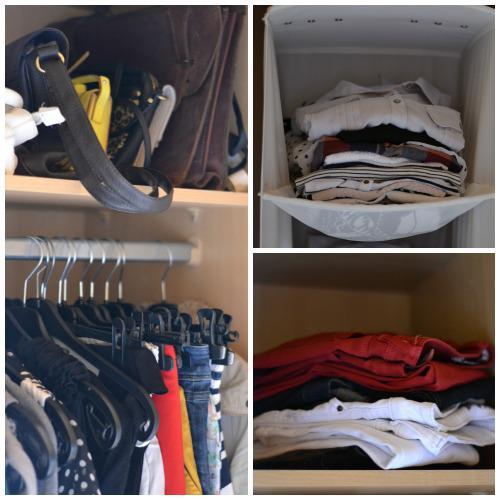 To ease the pain of my upcoming exams, my parents suprised me with a trip to a local furniture store. Guess what I came home with: a brand new closet! I have three times the space I had before and am now finally able to keep my jackets, coats, scarfs and bags in the same closet as my clothes. I am in heaven. Getting dressed is so much more fun now that I have a clean, working and practical closet!
In this last episode of my Closet Cleaning series I wanted to shed a light on how I try to keep everyting nice and organised. Here are my tips!
♥ Use thin hangers. I used to use these really big hangers to store my dresses and jackets and I had to fold many of them up because there was just no more space on the bar! Then I discovered thin hangers. Now I can hang all my dresses in one part of the closet AND there even was enough space left to hang my skirts!
♥ Fold it. I know, I know. My closet often is a mess too, I'll be honest. But I enjoy getting dressed 5x as much when everything is folded, hung and kept in it's place. I now exactly where I can find what top, what jeans or what dress. Talking about dresses: Mine are organised by colour! It's not only visually pleasant it also helps me pick my daily outfits. Feel like wearing blue? no, red maybe? no, black then? …
♥ Plan your outfits online.
One more shout-out for the awesome invention Cynthia and her team made:
Go Chic or Go Hom
e. I used to plan my outfits by trying them on. I'm sure you can imagine what a mess my closet was after an hour of outfit planning! There were clothes everywhere and I never really felt like folding everything back up. Go Chic has made outfit planning a lot easier for me. Not only can you digitalize your wardrobe, you can create outfits online too! It's very easy to do, and I very much recommend you try it.
Thank you so much for reading!
I hope you enjoyed the series.
Much move,
Nikki