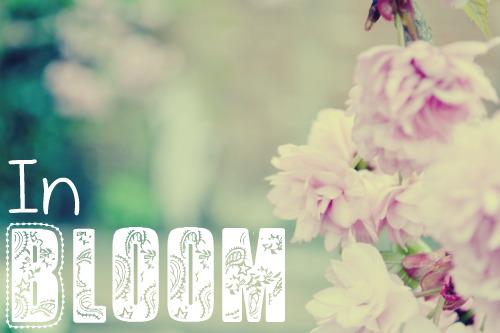 Hi everyone! Hope your weekends were all wonderful? I spent three whole days on the couch with the boyfriend, watching Matt Damon and Leo DiCaprio running around like badasses in The Departed, The Adjustment Bureau and just for the sake of those awesome sound effects we rewatched Inception as well. It was rainy and cold outside the whole time. I believe those April showers have finally caught up with us. Yuck! Between two heavy showers I went outside to snap some photos of the only blossoming tree we have in our garden. Hope you aren't too freaked out about the last one, haha? I kind of think spiders are cute, the small ones at least. Am I weird?
And as you guys can see, that tree is not the only thing blossoming today. I added a little bit more colour too this blog. I know I change the look of The Ginger Diaries too often, but I got a little bored by all that gray. I chose to work with turquoise this time since it's my second favorite colour. Purple doesn't do well in layouts you see. And the orange sidebars add a fun pop of pastel, which is awesome since it's spring.
This morning the skies still looked threatening gray but who cares when there is huge fleamarket happening a mile down the road? I sure don't! I scored some old license plates for bikes that I plan on DYIing with. Yes, license plates for bikes, not for cars. Apparently we had those in the 80s. They have pretty pastel colours which is perfect for spring! Hope to show my carfty side to you guys soon. It mustn't always be about outfits, right? Right!
Nikki