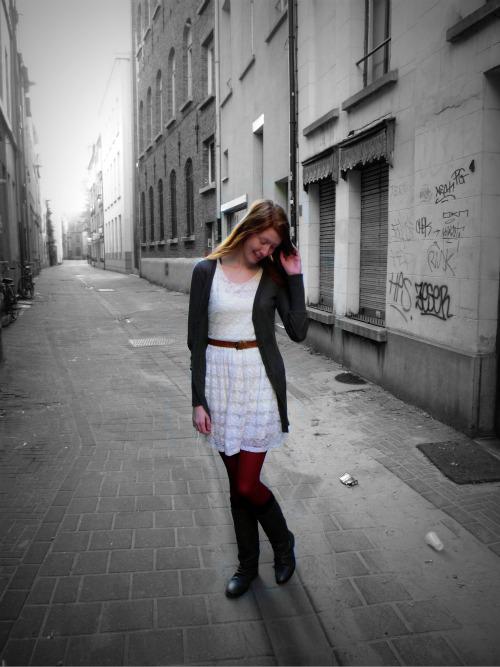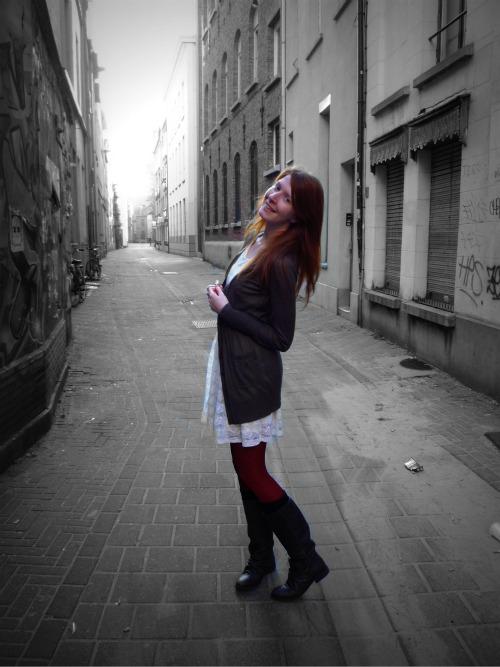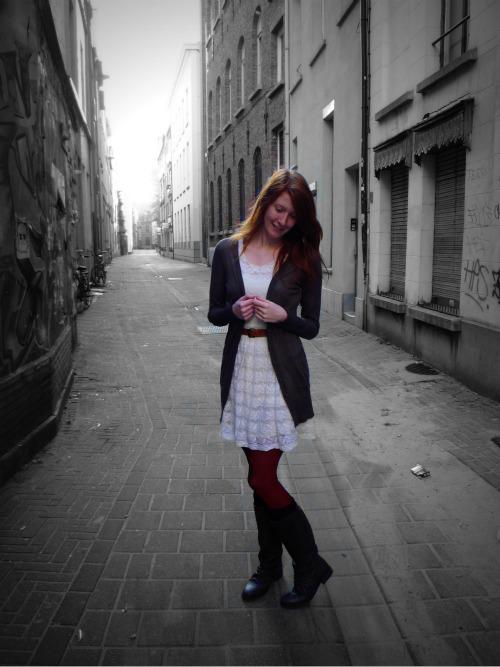 Wearing: H&M dress, Zara Belt, Vero Moda cardigan, Veritas tights and Footwear boots
I felt a little country-life like in this outfit. I could have frolicked around in the fields of my hometown all day. I felt a little out of place in this back alley somewhere in Antwerp.
This weekend the boyfriend took me to the ice rink! I hadn't skated in like 4 years… AKA since the day I first met him! I was terrible. I didn't dare to let go of the railing, haha! He hold my hands and made me do it… and then I fell flat on my face. Twice. I had a great time though, and afterwards I got a hot chocolate with extra whipped cream to warm up again.
Much love,
Nikki