The lovely Angie from Lariats and Lavender awarded me the Blog On Fire Award!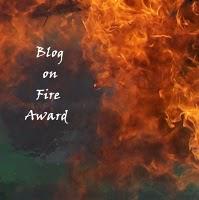 I quote her:
'Nikki is FAB! Her outfits are the cutest and I love her whole style – both what she portrays on her body and who she is on the inside! '
Ain't she the sweetest gal in the world?
Thank you so, so much Angie!
Giveaway Winner
Congratulations ^^