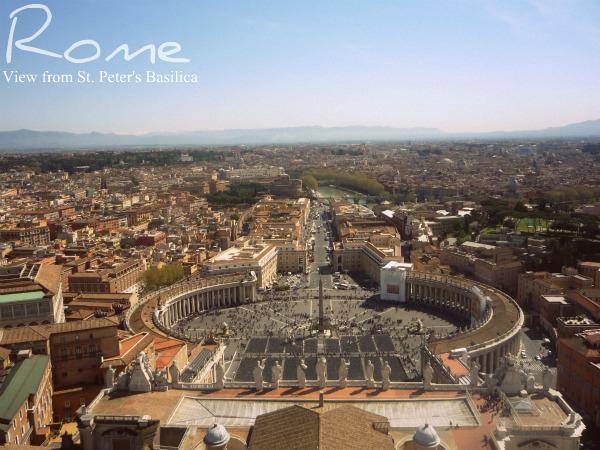 { Photo by me ! I actually survived the most dazzling stairs on the planet to get on top of that roof!}
1. My boyfriend got into a 'let's be the sweetest I've ever been'-mood. Love that fella! ♥
2. My psychology exam went A-okay! Philosophy went ok. Just ok.
3. I finally got myself a safari jacket. A what? you know, one of those jackets as seen #here.
4. My new glasses rock! People said I looked smart. Wait… what do they mean by that?
5. I watched every romantic comedy they played on TV this week. Love the free evenings after a long day of studying.
6. I made banana milkshakes. They're the best!
7. I joined twitter! As of yesterday I am on Twitter. Yes, I know… late comer!
BUT, I just never saw the point of having AND Facebook AND Twitter. Yesterday I realized that blogger was the only way I could talk to you guys and let you know how I'm doing, and sometimes I have so much to say without having the need to devote a whole blog post to it, so I figured why not try Twitter?
I can't believe how confusing Twitter is. I just can't find my way around there, haha. It's kinda like being on Facebook for the first time. It'll just take some practice and getting used to I guess. Too bad Twitter doesn't support Belgian networks, So I can't use my cellphone to tweet.
What made your week beautiful?
Please tell!