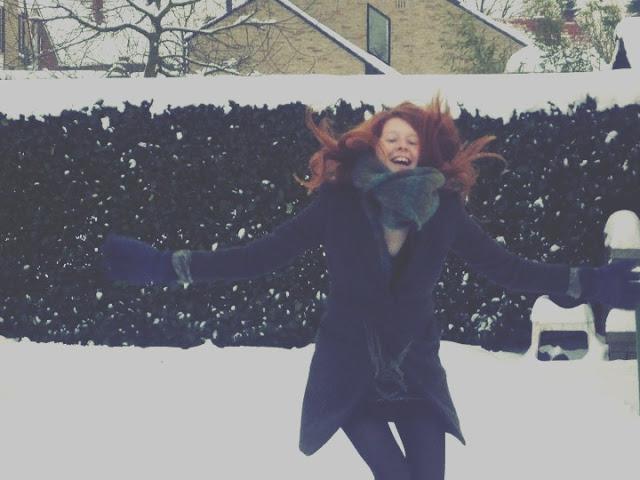 That's me, acting all  crazy. I blame the snow and the cold…
and maybe the fact that it was christmas and I was all jolly!
Age: 18 and 348 days
Bed Size: Queen
Chore you hate: ironing clothes
Dogs:  A Jack Russell named Beauty and a German shepherd named Dasha.
Essential start of your day:  A piece of chocolate
Favorite Color:  Turqouise
Gold or silver:  I own more silver than gold
Height: 1m75-78 or so
Instruments I play (or have played): None. or maybe the flute? a few years ago…
Job Title: Student, and I work in a clothing store in summer.
Kids: None. Yet.
Live: A small town in Antwerp, Belgium
Mom's Name: Nancy
Nickname: None, other than ginger, but that's not really a nice one is it?
Overnight hospital stays: one, when I broke my left wrist. Hated it. Got no food!
Pet Peeve:  I'm really OCD about people who sit on my bed when they're not wearing pajamas or freshly washed clothes. Oh and I hate the word "ugh".
Quote: You don't need to hang from a tree to be a jerk – Gerd De Ley
(Je hoeft niet aan een boom te hangen om een eikel te zijn)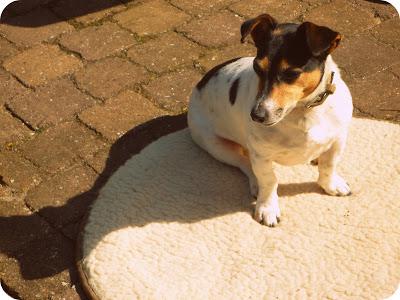 Right or left handed:  Right handed
Siblings: 2 sisters and a brother. I am the oldest!
Time you wake up: oh boy, around 5:30-6:00 on schooldays, 12:00 in the weekends.
Underwear: yes, ofcourse. I don't do Britneys or Janets.
Vegetables you dislike: Tomatoes! Yugh!
What makes you run late: I am barely ever late!
X-rays you've had done: 2 at the dentist, at least they can identify my by my theeth now! and one when I broke my wrist.
Yummy food you make: cakes! brownies! pastas!