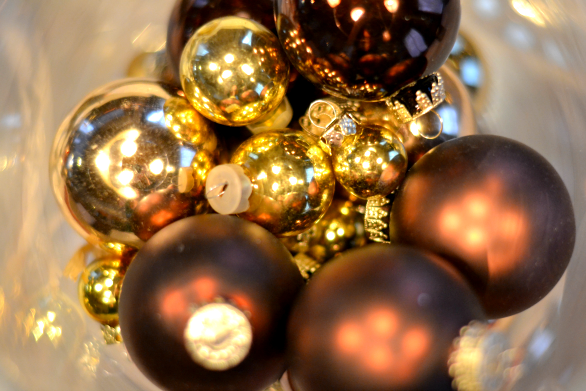 Hi guys! I'm just popping it real quick to wish you all a merry Christmas.
It's my mom's birthday today and so we're celebrating at our home. I should be preparing for finals, but instead I'm running around and annoying my younger brother with my camera. Mom also put me in charge of the dishes. You might remember the post I wrote two weeks ago about how much I hate doing the dishes. But I'll let you in on a little secret: on Christmas eve it's my favorite chore! But what do you expect, when doing the dishes means I get to scrape the leftovers out of the bowls of melted chocolate, chocolate mousse and cookie dough? Best chore ever! I'm also, but just a liiiitle, excited to find out what's in my presents tonight and finally cut the cake that's been standing in the fridge for two days tempting me. I have to run now, we're going to pick up my boyfriend who's coming home from uni the day and I just cannot wait to tease him all afternoon by not telling him what's in his gifts.
Happy Holidays my friends!