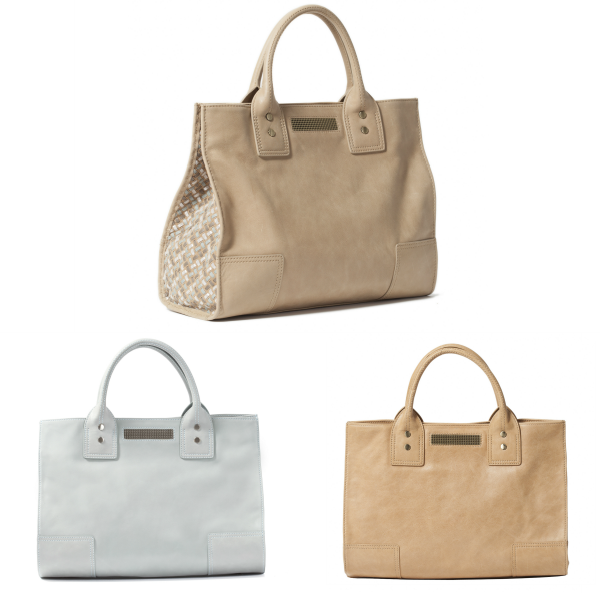 Having the house to myself a few days I thought I'd have plenty of time to prepare my Thursday post before I left for Barcelona. Wishful thinking. K left on a work trip Monday morning and he wouldn't be himself if he hadn't left behind a huge load of laundry (where did he hide all that stuff?!) and a week worth of dishes on his desk. Then I found a note on the kitchen table with all the errands he forgot to run and I still had my own things to do. So, long story to say that I didn't find the time to shoot and edit outfit photos and I'm simply going to share my newest handbag love on the blog today.
The first time I saw Clio Goldbrenners classic totes was years and years ago. As I was in my mid-teens, the collection didn't immediately convince me. Shopping 100% of my wardrobe at H&M and Zara, these high-quality Belgian designs didn't feel like something I wanted or needed. Then last year a girl in my dorm got the black Clio tote for her birthday and when she came to show it off, I surprised both her and myself by immediately recognizing Clio's signature touches. Guess the tote has always lingered somewhere in the back of my mind. I don't know how it came to be, but yesterday I went to take a peek on Clio Goldbrenner's website and fell
hard
for the
Clio Wave
in the color 'natural'. The colors are just so pretty! With a price tag of €495 it'll be sweet dreams only though.
But my birthday is coming up… . #wishlisted.