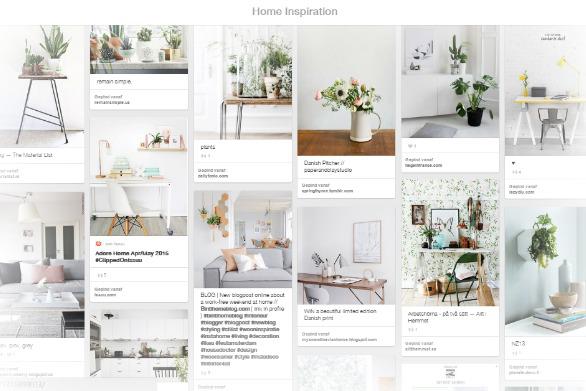 From what I see on Instagram "on point" is every bloggers new favorite expression. Then why not use it in a blog post? Not so new, but also every bloggers favorite, is interior shopping! Over the last couple of weeks I've seen my fair share of online and offline furniture shops and decor walhalla's. As you might remember K assigned me the task of decor shopping and gave me only one rule: he wants metallic/copper accents. The boy sure does have a thing for that ;-). We are now less than one month away from getting the key to our new place and I've been doing my job as decor-scout very well. Since I can't tour you around my offline favorites, here's a list of my three favorite online addresses to hunt for those
golden
copper treasures!
1. Zweuds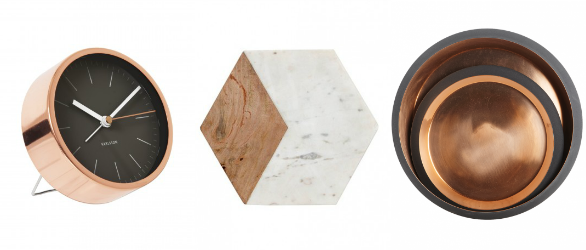 Zweuds
popped up on my radar while I was searching the web for Karlsson clocks. Under the motto "we inspire your interior" the 3 young men behind the shop try to offer affordable design, which is exactly what this young bird is looking for. Flying out of the parental nest is expensive enough, so their mighty fine selection of mostly Scandinavian inspired decoration comes as a gift from heaven. The Webshop is brand new – launched last May I believe – but I know these guys are going to make it far. They're worth the label "on point". I was also surprised to read that they are currently working on their own line so I'm definitely going to check back to see when it launches.
2. Bliss Concept
The reason I keep coming back to
Bliss Concepts
is their collection of terrariums, glass shadowboxes and lanterns. They have
exactly
what I am looking for. It's crazy. The black rim lanterns would look beautiful on our coffee table and I saw a similar terrarium on Pinterest somewhere and fell in love. Too bad their prices are a little more up there whick means I will have to save up a little before I can splurge. Nevertheless, I've taken a big fat note and I
will
be back.
3. Oh My Goodies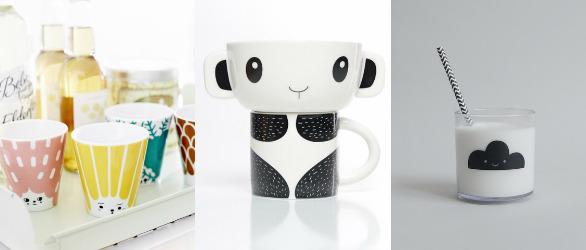 I had fallen in love with the House of Rym collection after seeing a pin on Pinterest and my search for Belgian retailers led me to
Oh My Goodies
. The collection features a lot of fun and whimsy articles (my faves), but I pinky-promise there is also more mature merchandise to be found. Next to kitchen items, they have a wide range of bedding, fashion accessories and a baby section. I was also very happy to see that Oh My Goodies sells the 
Woo candles
 that I love so much! The tranquility candle smells amazing, I have one of my desk right now.
images were taken from respective web shops. This post is not sponsored.