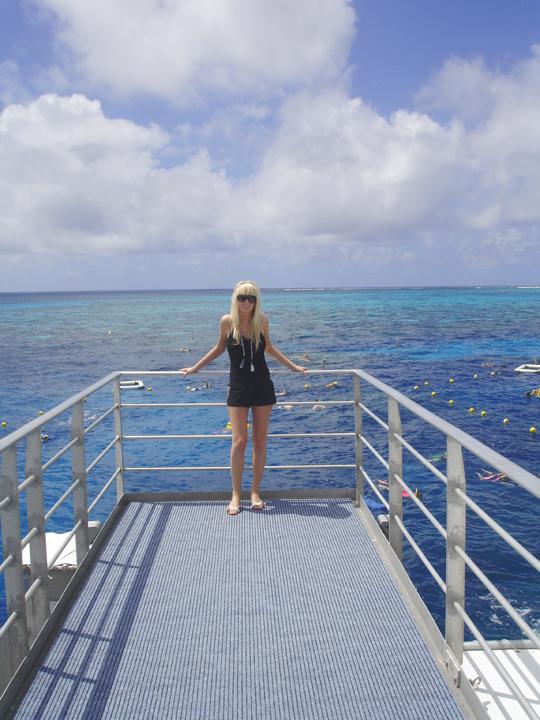 When Nikki asked me if I could share a travel story with her lovely readers I was 1. very exciting to guest post on her lovely blog 2. being consumed by nostalgia, longing for Australia. Not that I've ever lived there for a certain period, but I enjoyed three magnificent weeks over there after my graduating from high school.
In less than three weeks I lost my heart to Australia. Not very surprising for a girl who lives in a rainy, industrial and overcrowded country. My mom and I explored the east coast with the help of some lovely locals. The thing that still amazes me the most of Australia are the views: one day you have an infinite view over the ocean, the other day you have a breathtaking view over the jungle. Oh and even in winter it's 20 to 25 degrees Celsius*, temperatures we can dream of during summer in Belgium.
So the views, the weather, am I missing something? Of course I am. I am not going to lie that cuddling with kangaroos and koala bears** was by far the best experience I got in Australia. Everywhere I saw a sign "kangaroos", we had to stop. I was told that most Australians didn't share that enthusiasm for the animals, because of their destructive nature. They only like them on their plate, something I politely declined.
I can go on for ages and ages rambling about my good time in Australia and how much I want to travel back, but I will shut my mouth and let the photos do the talking. Dear Nikki, thank you for having me here.
—————————————-
* equals to 68 to 77 degrees Fahrenheit.
** not keeping in mind the sharp claws of that cute looking koala bear.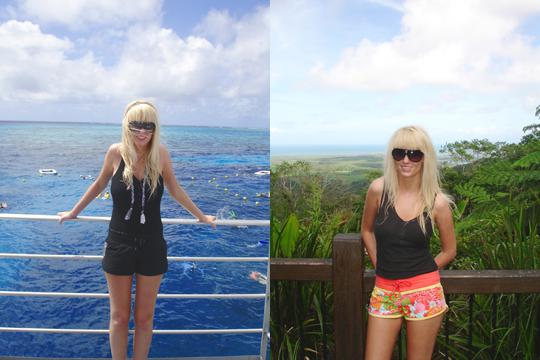 the Great Barrier Reef – the Daintree Rainforest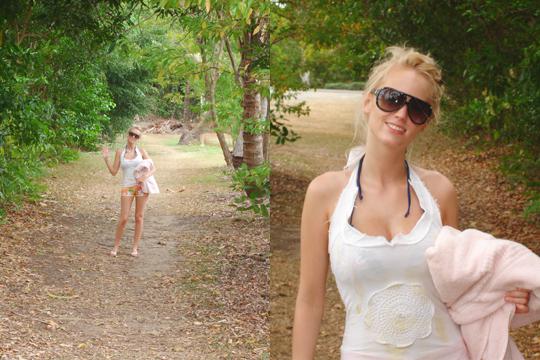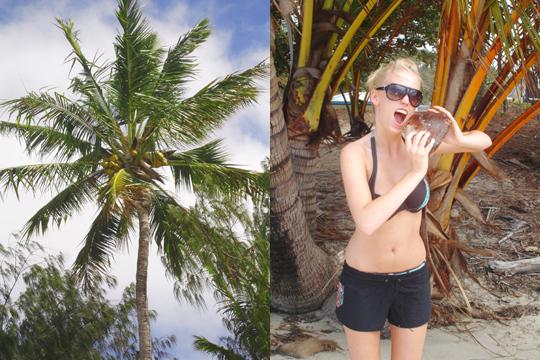 beach life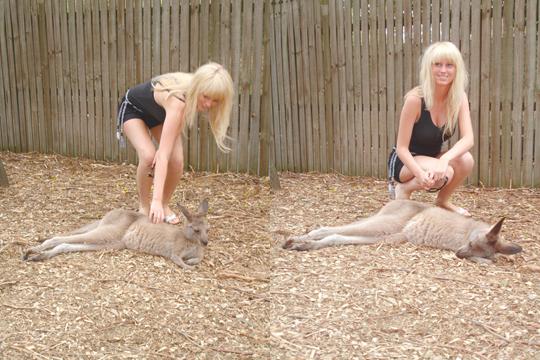 KANGAROO!!!!!