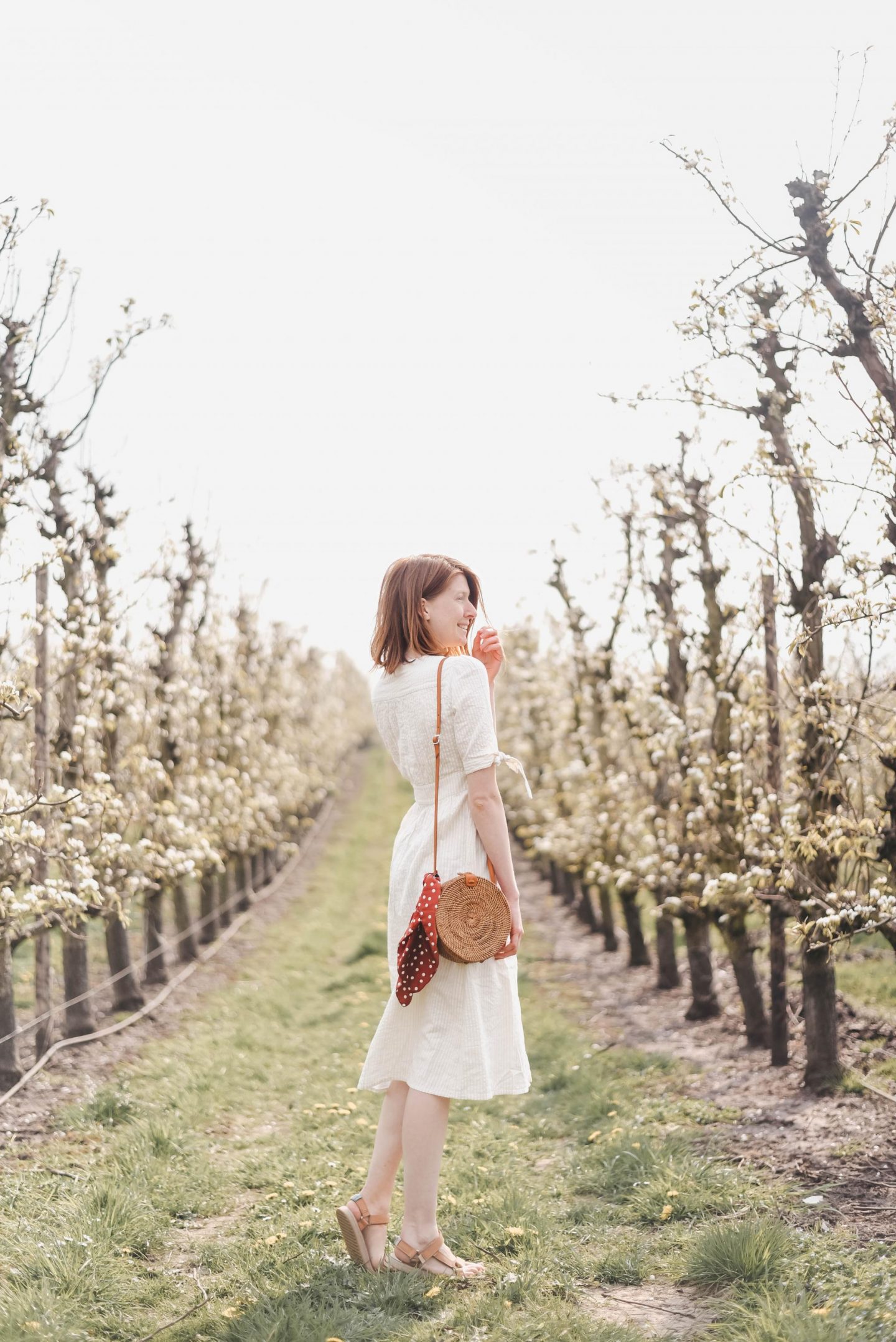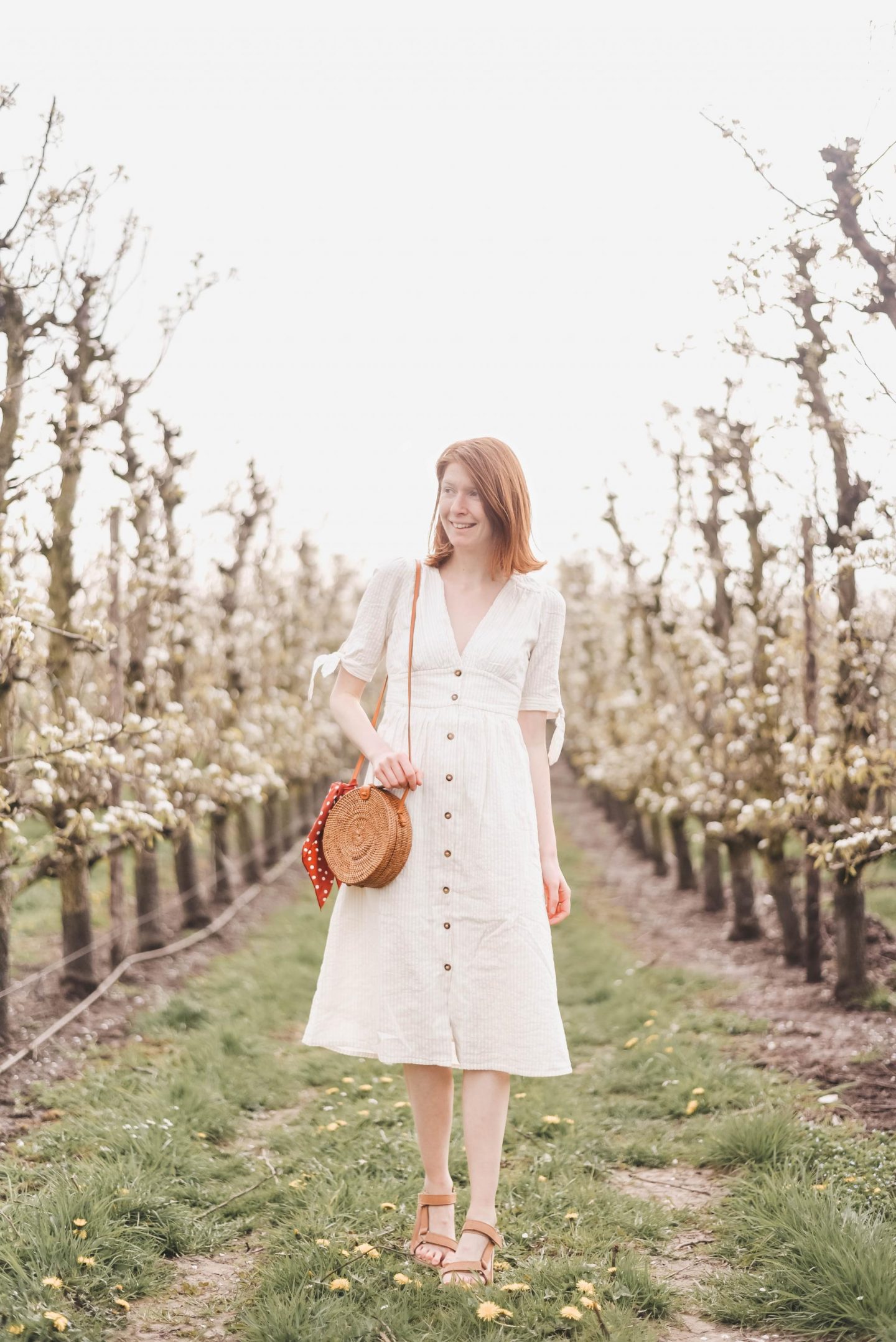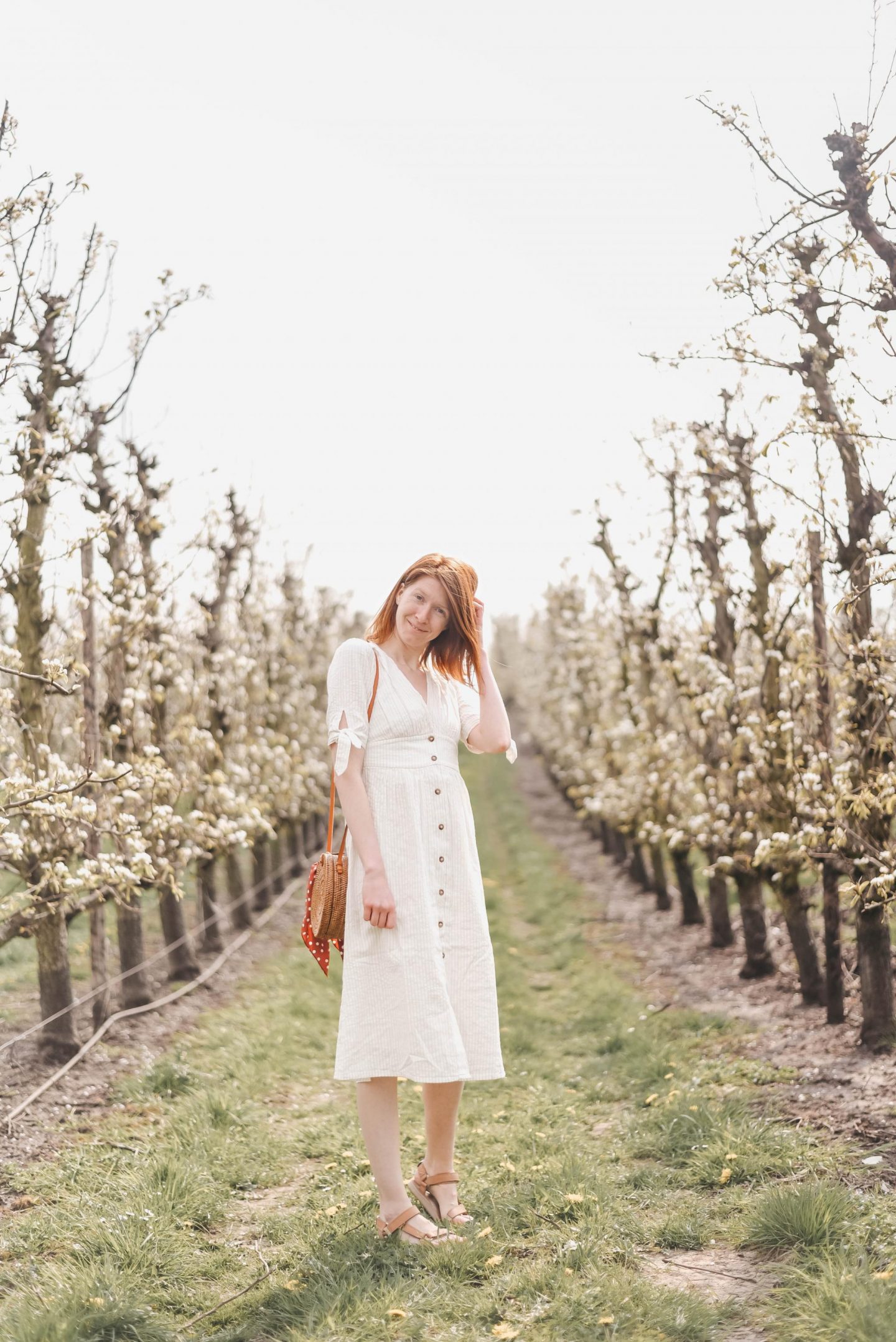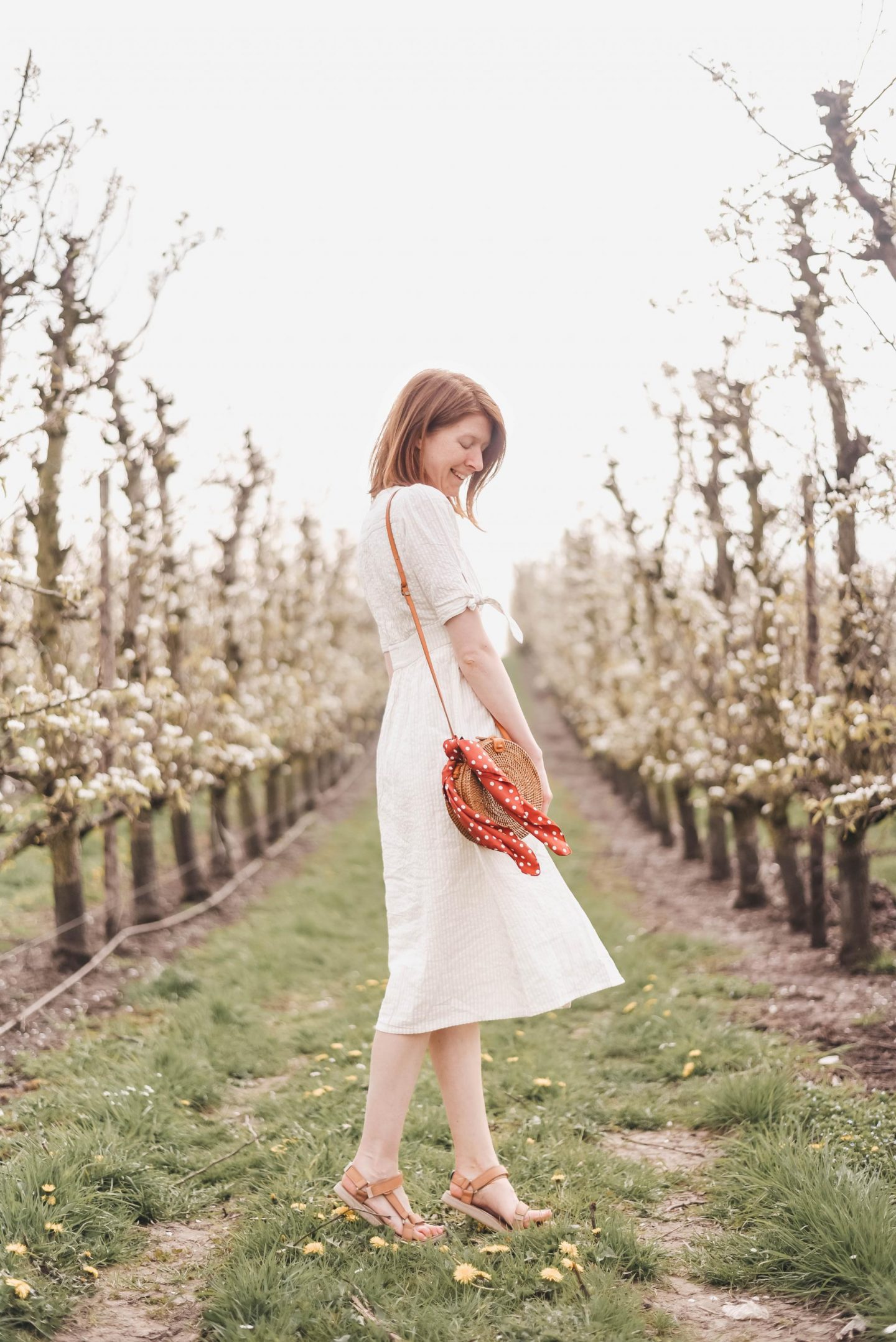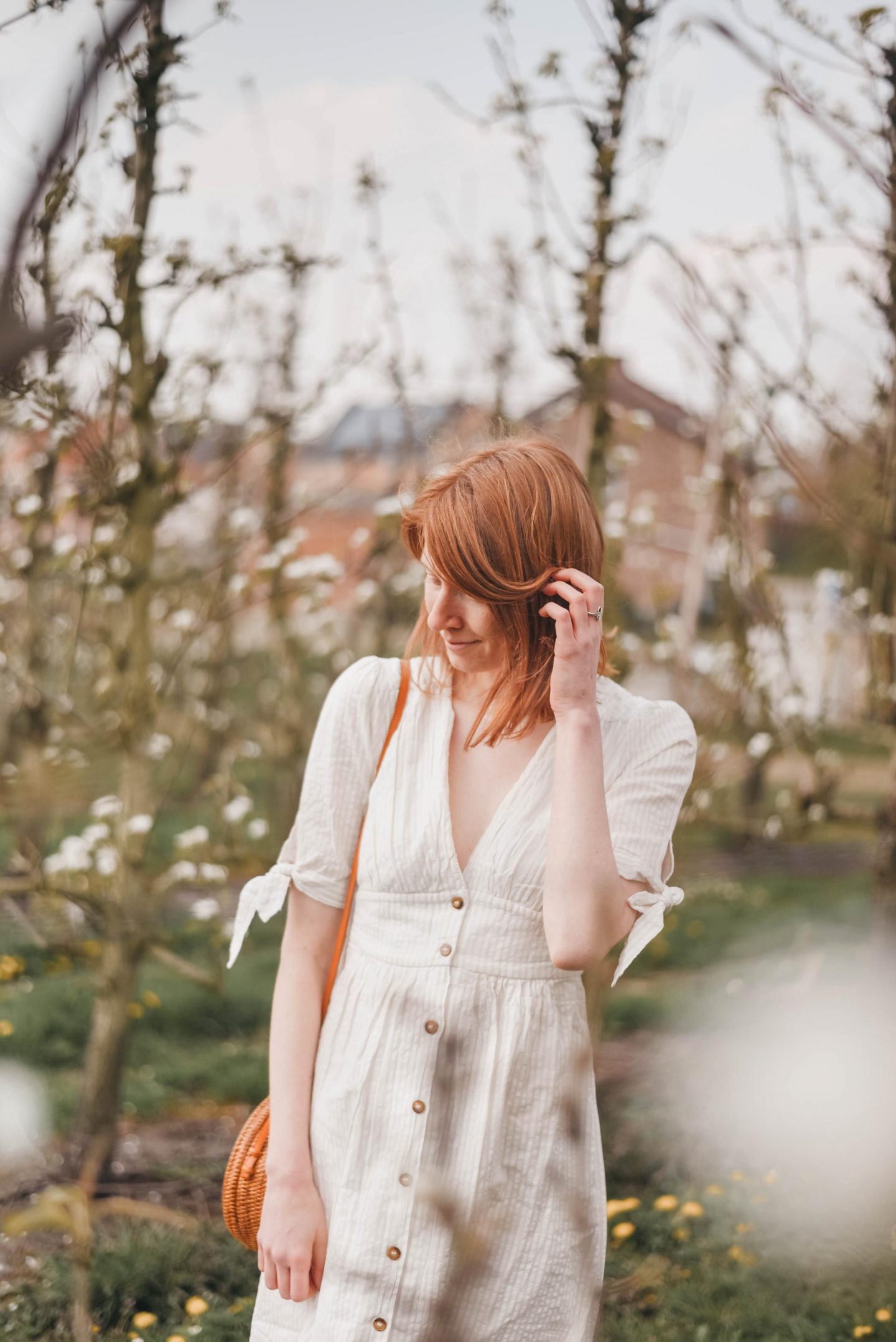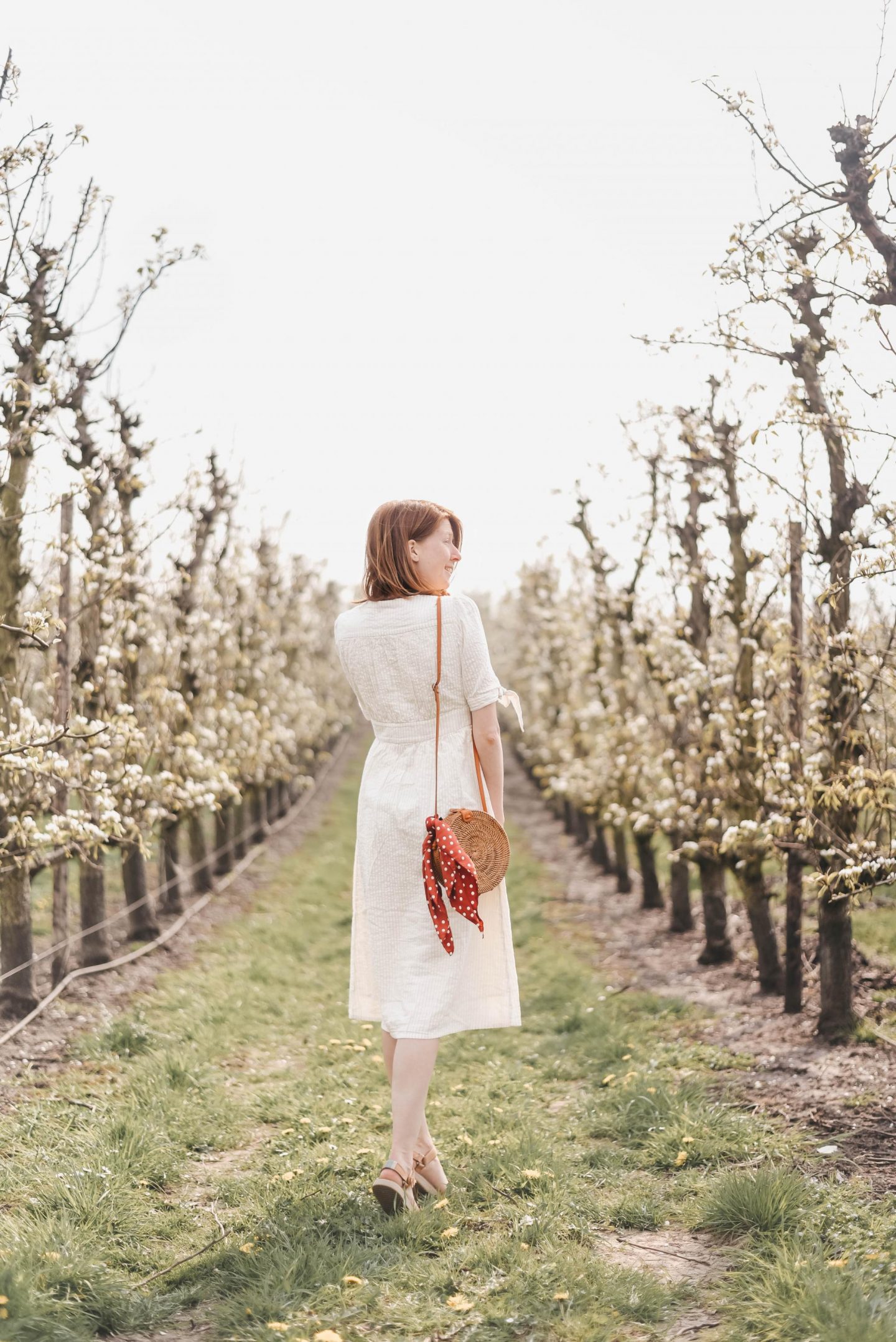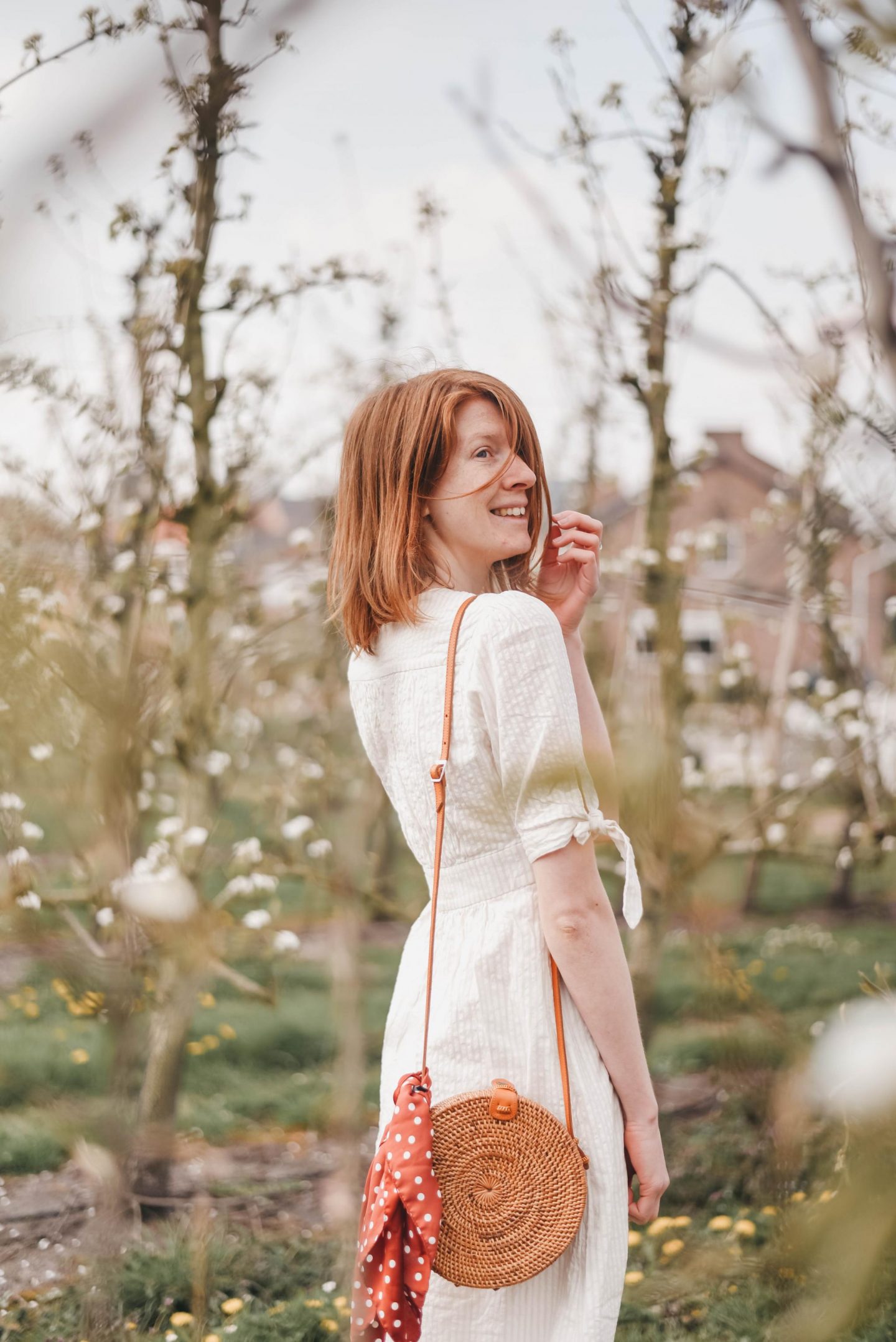 I'm sitting behind my desk, with my comfiest PJs on and rain is pouring down aggressively, clattering against the window on my right. What a good night for blogging, don't you think?
My blog hasn't received much of my attention the past three years. I missed sharing a lot of things "in the moment" and have about 30 drafts for posts I planned on writing. Yesterday I allocated my free computer time to create a list of all the trips and adventures I still want to share with you. I am almost embarrassed to say that some of these travels happened so long ago, that I needed my Instagram feed to help me remember certain things.
One of the unfinished posts that has been sitting in my drafts, is this one. The apple blossoms have nearly turned into apples by now, but I still wanted to share this outfit with you. It's been a favorite the past Spring and Summer. The day we made these photos we were on a day trip to explore the blossoming orchards in Haspengouw. I remember it was freezing cold, but I was really stubborn and absolutely wanted to make photos of this outfit in a blooming orchard. Once I have an idea in my head, I don't handle changes of plans (or the weather in this case) too well, haha.
The color of the dress lies between off-white and beige, and actually doesn't suit my fair skin. I just really loved the plunging neckline and the modest midi length, so I decided to keep it. It's a great dress for the weekend, when we go to the local summer bar or go on evening walks to the ice cream shop. I don't wear it to work because of the bold neckline. I'd feel a little too uncomfortable and worry about showing too much, haha.
I hope you're all having a splendid start of the week!
Outfit Details
dress: Vero Moda via Zalando
sandals: Teva Original Universal
bag via Stay boutique, Antwerp
scarf: Bershka