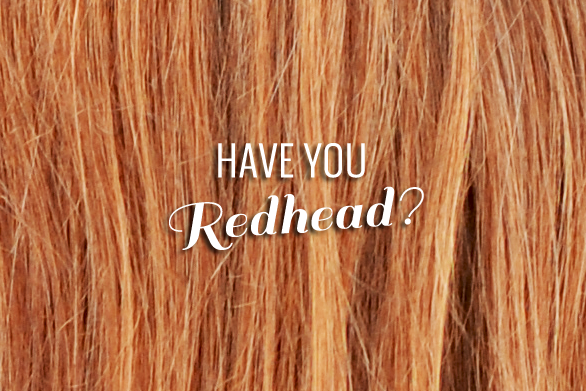 "Have you redhead?" "Have you read that?" "The Ginger Diaries". You get it.
August came and went, and I spent pretty much the whole month working for school. I'm really excited that September finally arrived, because that means my exams are almost over, I can start re-building my social life and, most of all: WE'RE GOING TO DUBLIN! Aaaah! I've never been to Ireland before, and I am absolutely pumped for my first visit there. I'm also a little scared though, because I will be flying s-s-o-l-o and from an airport I've never traveled from. But, If I was able to manage Washingtons Dulles International on my own, than how bad can Eindhoven be right? No biggie! K will be in Dublin the whole week for work, and I'll fly after him in the weekend so we can have a short few days together before I head back to uni. This trip was booked spontaneously and we're already leaving soon, so we're clueless about what to see, shop, eat and do in the Irish capital. If anyone of you has ever been, would you please share your awesome adventures and musts with me? You rock.
For now, and as promised, I've got my list of all things hot in August. Hope you enjoy these reads and I'll hopefully be back with a new outfit next week – that is, if it ever stops raining.


Must reads


Blogs I loved
With Love From Kat • I stumbled upon her blog through Instagram, and fell in love immediately. Katelyn has an impeccable sense of style that I just can't get enough of.
Fashionlorious • Brand new on the Belgian blogging-block and the third blogger in my hometown. Check out Eline's personal style blog for fun outfits and recipes.


Wishlisted