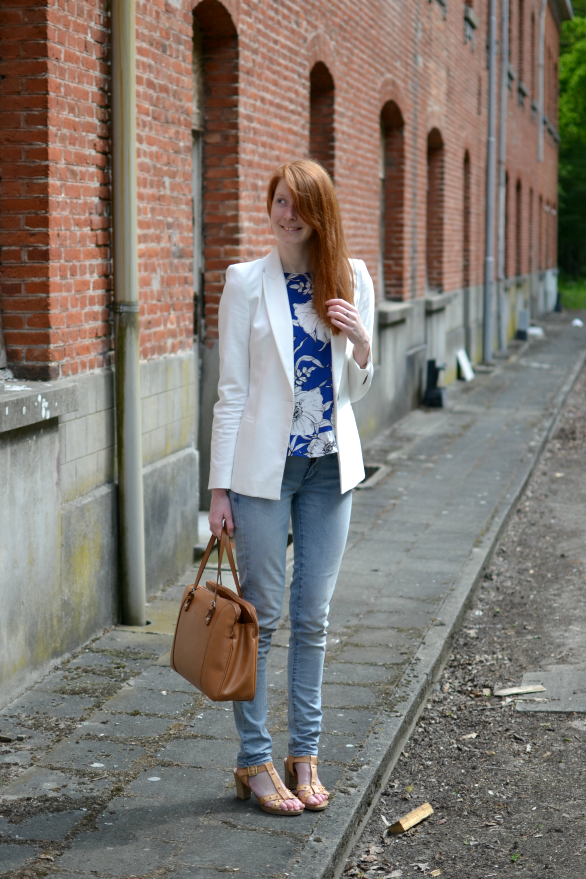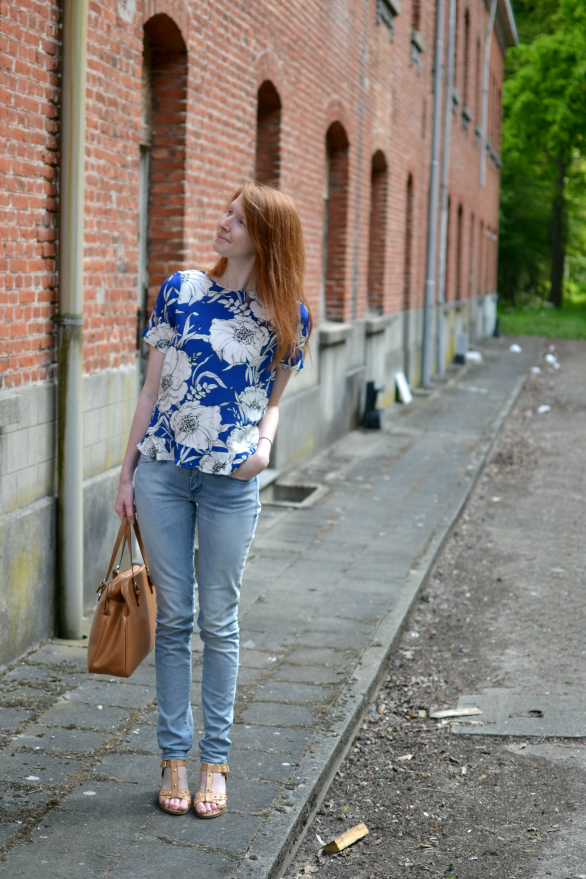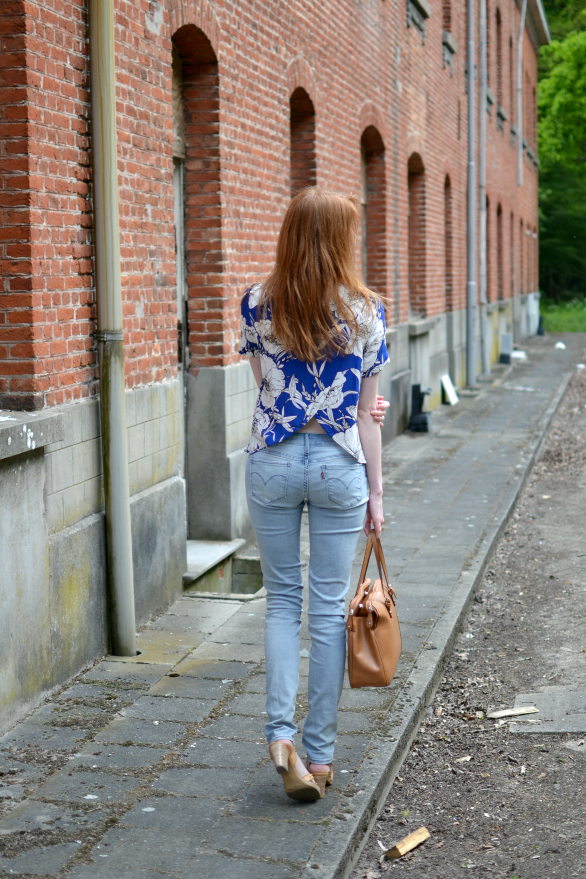 jeans: Levis • top: Zara • blazer: Zara • crop top: Forever 21 • sandals: Torfs • handbag: Carpisa
It might sound complacent, but it felt good to be back in front of the camera lens this weekend and know that I'd have a post ready to blog. My concepts have been frighteningly empty in the last months, but there's plenty of content in there now! I still want to share photos from our family vacation in Paris, I have two more outfits ready for you guys, there's a second beauty post awaiting and I have two exciting blog events coming up in the next weeks too! My May blogging schedule is complete, and that is the first time in months. A nicely filled schedule deserves to be celebrated with leftover birthday cake!
Yesterday my family came together to celebrate the birthdays of the three girls our household. The three girls being me, and my two younger sisters. 22, 21 and 19 we are, and mom just can't wrap her head around that, haha. Our birthdays all lie in a time span of three weeks, but because three parties this close to the end of the semester is detrimental for my school schedule, we decided to throw one big party instead this year. There were 3 cakes and lots of bubbly drinks involved, and despite the fact that there were still 6 papers on my desk waiting to be read, I had a great time. I hadn't seen my grandparents in a while, so it was especially good to see them again and tell them about how I'm doing in school and how I take care of myself. They can't believe I actually manage to keep myself alive and clean while I'm away from home during the week. Just like my mom and dad, they had a bit of a rough time adjusting to the fact that we've (the girls) have come into that life phase where we seem to grow up faster than ever. And to be honest, I have too. I'm now in that phase where Facebook is full of lease and job contracts, new cars, positive predictors and engagement announcements. It's exciting because it's new, but it's also scary at the same time. This is one of those points in life where everything changes isn't it? I brace myself.