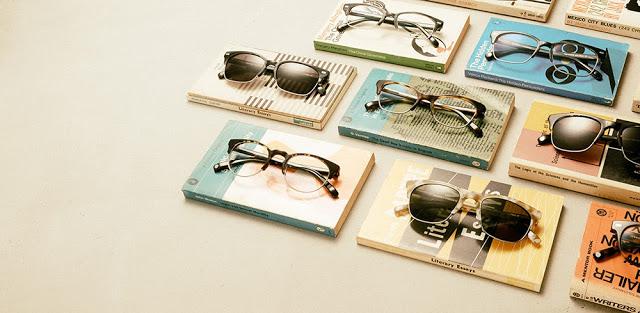 We all know Warby Parker, right? They're the company that – in my eyes – has been providing all us glasses wearing ladies with the most stylish frames ever to grace our noses. I am guilty of scrolling through their web shop often, even though I already have a good pair of spectacles. I am far sighted, and with a -2.5 deviation on the left and a -3 on the right I can't see anything without the help of my glasses. Granted, I do wear my contacts most of the time, but sometimes a pair of glasses is just the right accessory I need to complete my look of the day. The days that glasses were dull and for the not-so-cool kids are definitely over!
When Warby Parker contacted me to help them spread word about their new fall collection, I immediately wanted to help. They offered me to take a sneak peek at the new eyewear and share the news with you all on my blog today, the official launch day. I selected my favorite pairs from the collection to put on a virtual display here, but you can see the other three models online as well.
1 Holcomb in oak barrel, $145 • 2 Ripley in whiskey tortoise, $145 • 3 Wilkie in sugar-maple • 4 Ames in whiskey tortoise
The first part of the collection consists of 7 classy eyeglasses, and my goodness are they pretty! The main inspiration for the new line was drawn from the early sixties and the official photos and stunning commercial take you into the world of a librarian. The imagery created to showcase this collection is just absolutely amazing!

Next to the regular glasses, there are a few different sunglasses to be found in the new fall line as well. Where I live the sun is nowhere to be found during the fall and winter season, but on the other side of this globe Spring has just announced its arrival. I'm loving the Ellison in whiskey tortoise – again with that same color! – and would love to have this number on my nose for summer 2014.
Which one is your favorite?
And just to clarify: I am not being sponsored by Warby Parker in any way, so I wrote this post voluntarily and with pleasure. because I wear glasses, and get excited about them! Very excited…