Sorry for the cloverfield effect in the video. Walking and filming don't go that well together.
So…
you might want to hear a few fun things that went down in the big ole' city of
New York, don't you? Besides drinking more coffee daily than I would on a
weekly basis and spending my yearly shopping budget in two weeks, here's some
fun stories!
First of all, we ended up in an elevator with a bunch
of friendly hyperactive asian kids who said they were contestants in America's
Got Talent. Quarter finalists, you guys! (not so) Big Barry slept in the same
hotel too, along with a buch of others. Too bad I didn't get to see Mrs
Osbourne, haha! A few days later when we were in DC we stumpbled upon the AGT
live show on TV and saw how are asian friends got send home… aw!
Second best: Apple store people. They rock. I walked
into the store and I immediatly caught the eye of 3 shop assistants. One walked
up and asked what he could help me with.
Me: "Oh nothing really, I'm just looking for my boyfriend."He: "Have you found him?"Me "Duh! This is the apple store?"
A few minutes later the same guy walks up to me while
K is still checking his Facebook (because that's what apple store are
for) and I'm choosing an iPod case.
He: "Looks like I still get to help you!"
Me: "Sure, can I check out this iPod case?"
* The guy takes the box I reach him and my creditcard,
sends the receipt to my mail and turns the box around to see which case I
chose… *
He: "omg, are are you the one who's going to
use this?
Me, full of confidence,: "Yes, I am."
He was looking at this: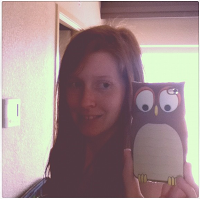 Pure awesomeness.